Article
Learning Hub
Pricing
Shou Sugi Ban
Timber Cladding
Timber Walls
How much does Shou Sugi Ban charred timber cost?
Charred timber cladding – also known as Shou Sugi Ban – is a popular timber product that uses the ancient Japanese art of charring wood with fire to improve durability. Many people admire the elegant, carbon black appearance of the cladding, but aren't sure if it's within their budget.
At Mortlock Timber, we've spent years perfecting our charring process to bring you excellent quality charred wood cladding with a consistent finish every time.
In this article, we walk you through how much our charred timber cladding costs, including additional factors to consider like maintenance costs and installation costs.
For a project-specific quote, don't hesitate to get in touch with the team at Mortlock Timber.
Charred Timber Cladding Cost
There are three main factors that affect the final price of Shou Sugi Ban. These are:
timber type
board size
finish
Installation and labour costs will also affect the final price. Please note, Mortlock Timber is a manufacturer of timber products and we don't provide installation services.
Not sure how charred timber cladding costs compare to traditional timber cladding options? Find out in our guide to how much does timber cladding cost?
Timber Type
There are 3 timber species Mortlock timber offers as standard in the Shou Sugi Ban range, these are:
Jarrah (lowest price)
Spotted Gum (medium price)
Burnt Ash (highest price)
These three types of timber are particularly suited to the burning process because they are stable hardwoods with low density. That means they will form a suitable char layer (about 2-3cm) without cupping and warping.
Burnt Ash is the most ideal option and will achieve the highest quality charred finish and a heavier char.
Spotted Gum has excellent fire resistance properties and is often used where a bushfire rating of BAL29 needs to be achieved.
Jarrah is a cost-effective option with a light char and is used where a fire rating of BAL19 needs to be achieved.
Read more: Shou Sugi Ban – What you need to know about charred timber.
Timber Species Cost Comparison
Below are indicative price ranges for the 19mm thick standard options:
Jarrah – ranges between $255 p/m2 to over $320 p/m2 for the standard options.
Spotted Gum – ranges between $285 p/m2 to over $330 p/m2 for the standard options.
Burnt Ash – ranges between $320 p/m2 to over $350p/m2 for the standard options.
These prices exclude GST and have also had a small allowance for extras. They also include our standard factory applied Cutek Oil finish.
As these prices are indicative, we recommend you contact Mortlock Timber for accurate charred timber cladding costs if you have a specific project that you are pricing.
Board Size
When selecting a board size, there are three main things to keep in mind in regards to cost:
Generally the same thickness board, regardless of the width, will be similar price per square metre (depending on the timber species).
The thicker the board the higher the price per square metre. Often thicker boards are mixed with thinner boards to create a sequence.
The narrower the board the more linear metres (LM) of timber you need to install per m2. This means installation costs increase by selecting a narrower board.
At Mortlock Timber, charred timber is available as 70x19mm and 120x19mm as standard. Custom sizes are also available on request as per the table below:
Finishes
Applying a finish to charred timber products is important to improve durability and preserve the appearance of the wood over time.
Read more about: How to maintain Shou Sugi Ban charred timber for maximum durability.
Different finishes are available depending on whether the wood is being used as the external cladding or for internal feature walls. The two most popular finish options we offer at Mortlock Timber are:
Natural Oil Finish
As standard Shou Sugi Ban is supplied with a factory coat of Cutek Black Ash oil. This is the standard and lowest cost option. This finish is recommended for exterior applications.
WOCA Exterior Oil
WOCA Exterior oil is available factory applied on request. This costs approx. $10 – $20 p/m2 more than the Cutek option.
While this product can also be used externally, it is more commonly used for internal applications where you want to avoid the charred surface rubbing off.For an in depth explanation, read more about: Does the charred surface rub off?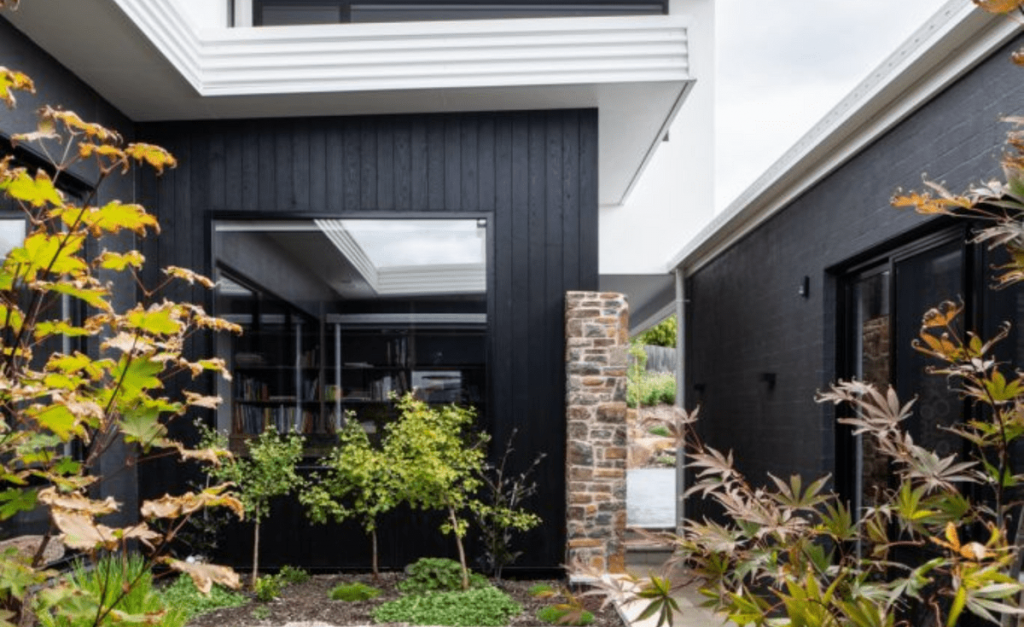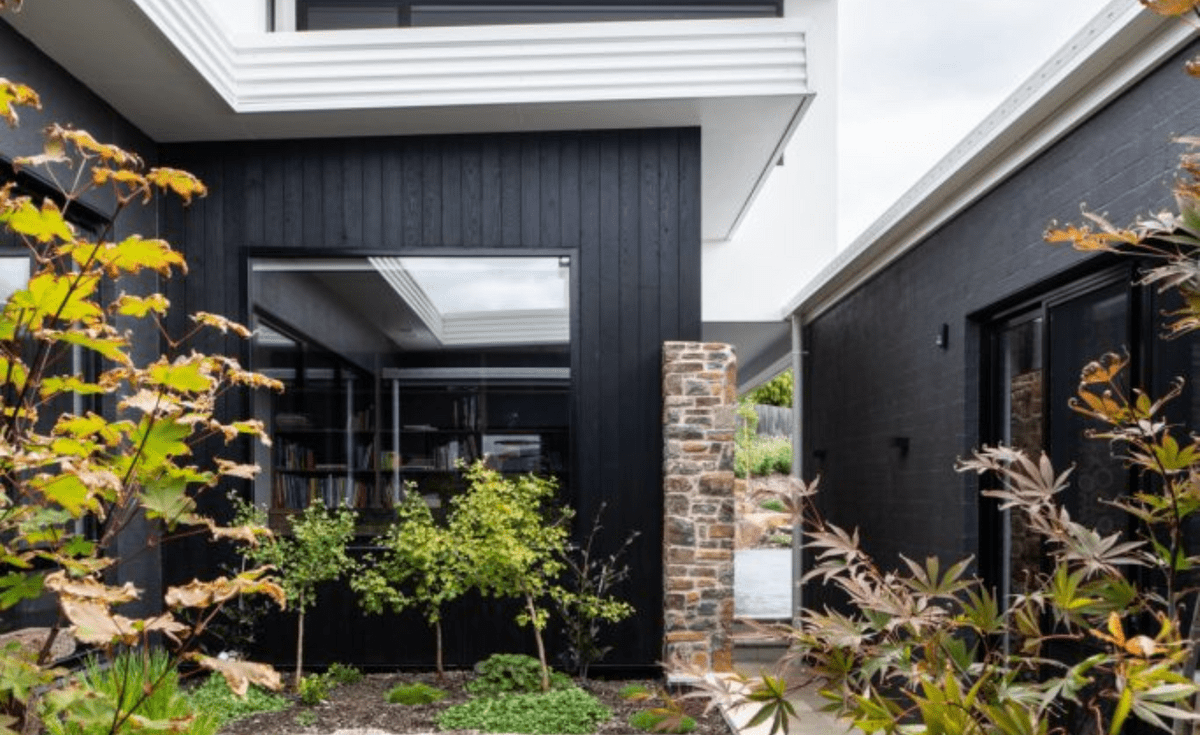 Is Shou Sugi Ban Cladding right for your project?
Charred timber cladding has become a popular option in recent years thanks to the sleek contemporary finish it provides homes and commercial spaces with.
If you need advice on choosing the right timber products for your project, our timber specialists are here to help. Give us a call on 1800 870 452 today for more information about charred timber cladding costs and project-specific advice. We look forward to hearing from you.
Shou Sugi Ban pricing and product guide
For in-depth information about the range of products we offer, please fill out the form below to download our Architectural Timber Pricing and Product Guide. Inside you will find illustrations, specifications, portfolio photo examples and a hardwood timber price guide to assist with budgeting.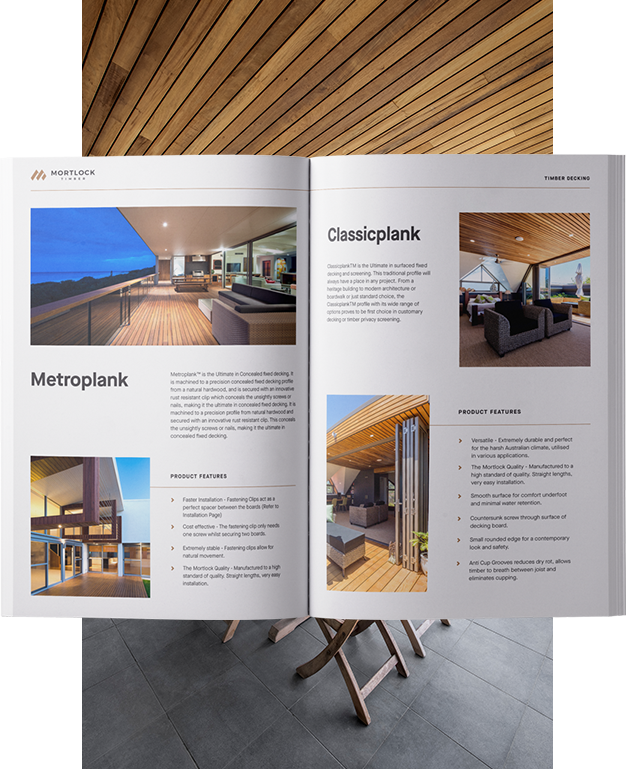 We are committed to bringing you timber products that add value and endure for years to come, even in heavy traffic and harsh weather conditions. We understand the value of efficiency when it comes to installation and keeping hardwood timber costs down. That's why we've spent decades perfecting our designs to make them easier to handle, less wasteful and more efficient to install. This efficiency allows us to offer you premier products that are more cost-effective so that you can experience greater savings on timber wall costs, timber ceiling costs, timber cladding costs and timber decking costs.
Download our Pricing and Product Guide for our complete hardwood timber price list including timber decking prices, timber wall prices, timber ceiling prices and timber cladding prices.