specie overview
Burnt Ash is thermally modified American Ash, a timber that grows in North America. Although versatile and attractive, American Ash is simply not durable enough to be used for exteriors. To solve this issue, the timber is thermally modified to increase its durability. The heating process modifies the wood's cell structure, making it resistant to rot and reducing the potential for contraction and expansion. The result is what we call Burnt Ash.
BENEFITS OF USING BURNT ASH TIMBER
For a start, Burnt Ash belongs to the highest durability class. This means the timber is expected to last over 50 years in both indoor and outdoor areas. Another benefit of Burnt Ash is its resistance to termites and lyctid borers, which makes it more durable than most other hardwoods. Our Burnt Ash timber is also not laminated, meaning there is no risk of cracks and openings forming on the surface. This phenomenon is called delamination and only affects laminated timber. The last benefit of Burnt Ash is the wide range of finishes available, including the popular Shou Sugi Ban charred finish.
Easy Installation
Fast and easy installation with our Proplank click-in system
VERSATILE
Available for both interiors and exteriors
Customisable
A wide range of finishes to choose from
DURABLE
Highest durability class, resistant to termites, and doesn't delaminate
Applications
American Ash is typically only used for interiors because of its low durability. However, when thermally modified into Burnt Ash, the timber can be used for exteriors too. In fact, Burnt Ash is so durable that it is often the preferred wood of choice for exterior applications. This is because thermally modified timber is usually a softwood like Pine, however, Burnt Ash is actually a hardwood. As the names suggest, hardwoods are stronger and far more durable compared to softwoods. Whether it is for cladding or decking, Burnt Ash is a suitable option if you are looking for a timber that is resistant to the elements and will last for decades.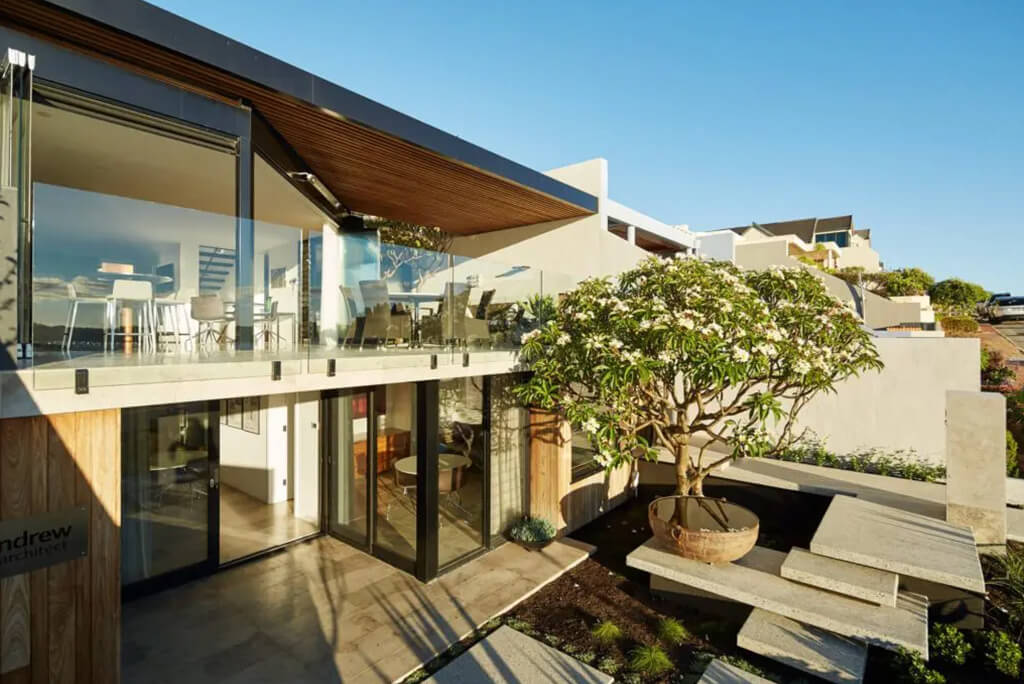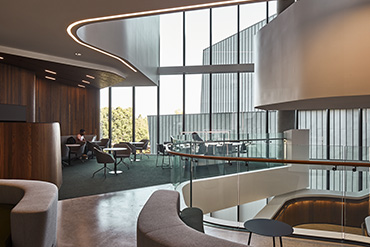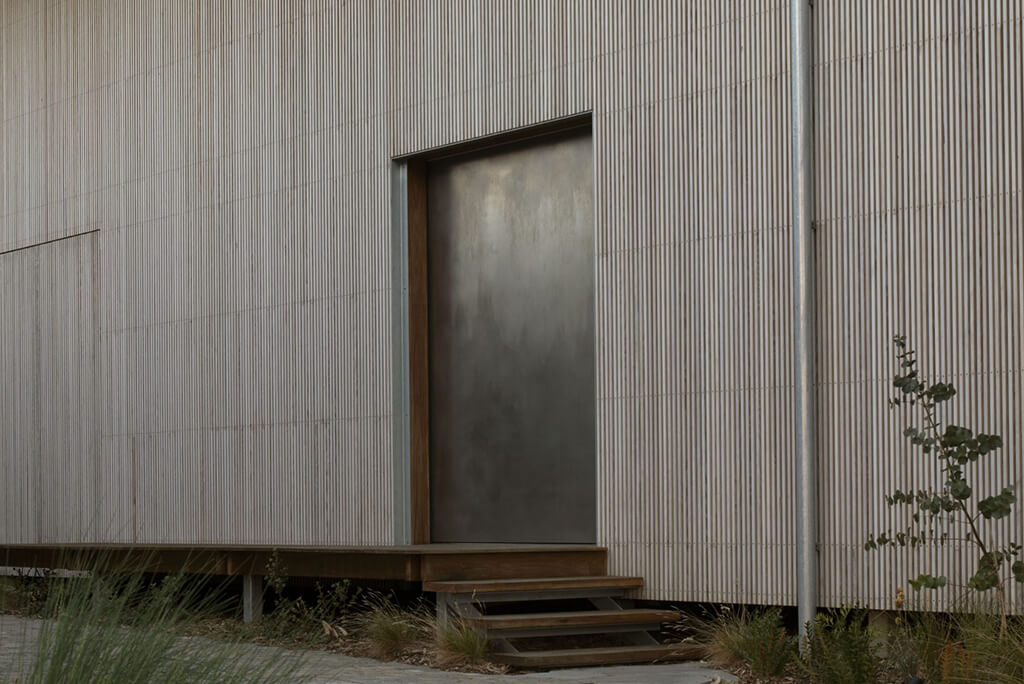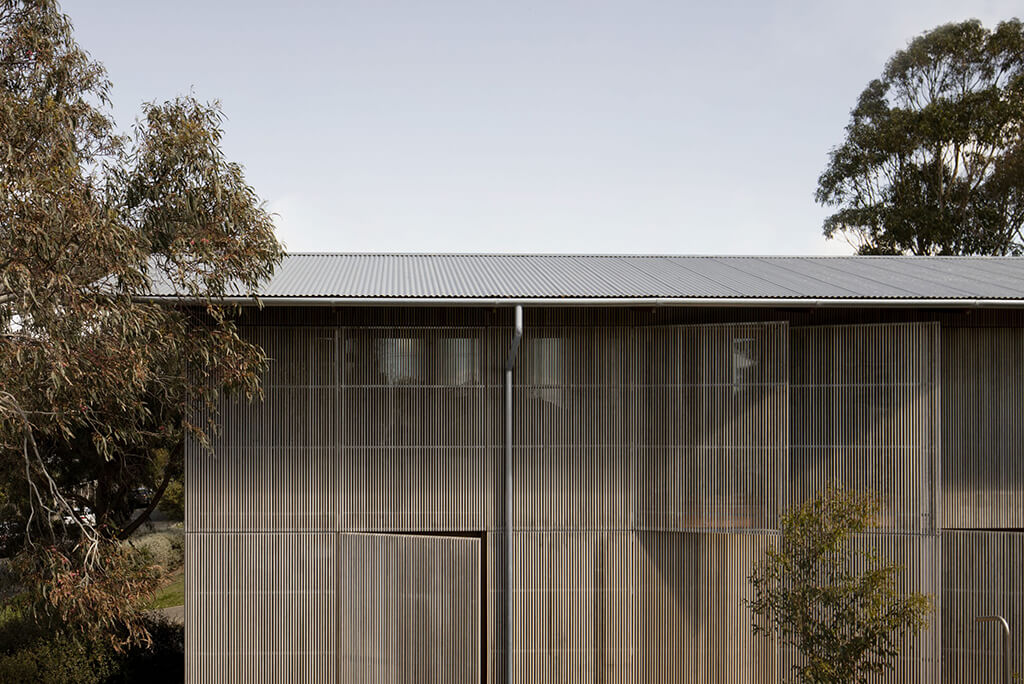 BURNT ASH PRODUCTS
At Mortlock Timber, we supply a variety of indoor and exterior Burnt Ash products for both traditional and contemporary architecture. Our Proplank click-in system is a quick and cost-effective option for timber battens. It's available for both interior and exterior applications, such as wall and ceiling battens. If you are looking for concealed fixed timber cladding, Trendplank is the way to go. Our decking products are Classicplank and Marineplank, which are built for in-land and coastal conditions respectively. Finally, we have our Shou Sugi Ban charred cladding, where Burnt Ash is charred using a Japanese technique that increases timber durability and fire resistance.
BURNT ASH FINISHES
Our Burnt Ash timber comes in a variety of finishes to fit all kinds of designs and tastes. For a natural look, we recommend our Unfinished, Enviro Clear, and Clear Oiled finishes. Their chocolate brown colour makes them a perfect choice for anybody pursuing a traditional look. For more contemporary designs, we recommend our Black Ash Oil and Burnt Ash Shou Sugi Ban options. These finishes are extremely popular with present-day architects and designers, featuring in many recent buildings across Australia and the rest of the world.
Burnt Ash Blackash Oiled
Burnt Ash Clear Oil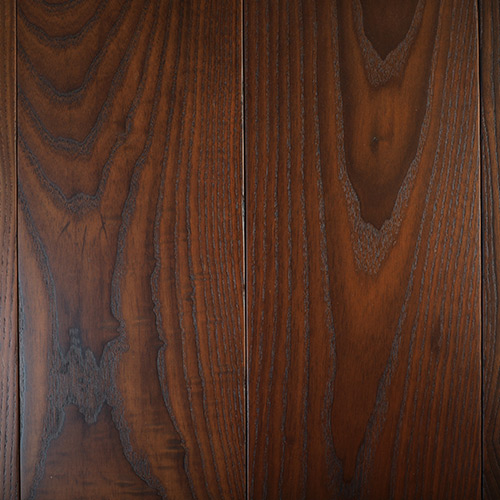 Burnt Ash Enviro Clear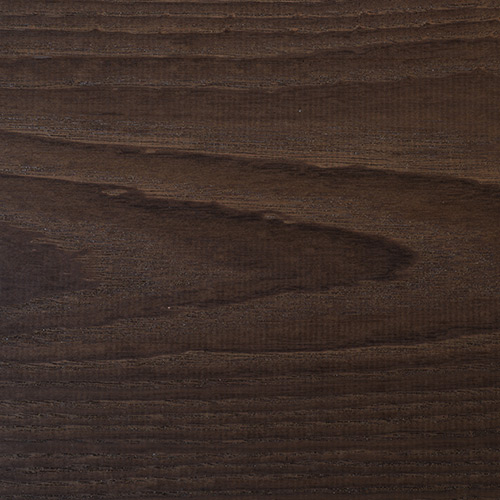 Burnt Ash Fireshield Timberclear
Burnt Ash Unfinished
Colour Variation
The thermal modification process changes the natural colour of American Ash into a medium to dark chocolate brown. The final colour will be determined by the finish applied to the timber.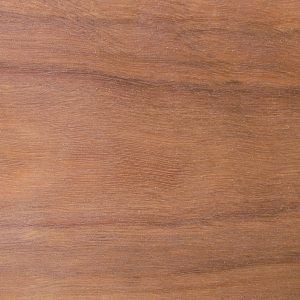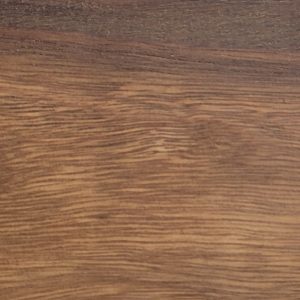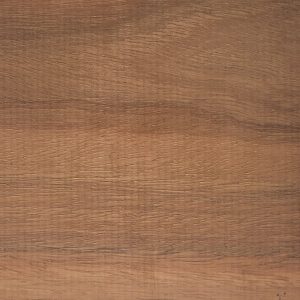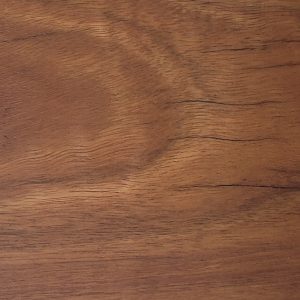 Natural Features
Burnt Ash is straight-grained with a coarse uniform texture and can sometimes have flecks or mineral streaks. These are not considered defects, but natural characteristics of the wood. Overall, Burnt Ash is a clean timber with minimal natural features when compared to most Australian hardwoods.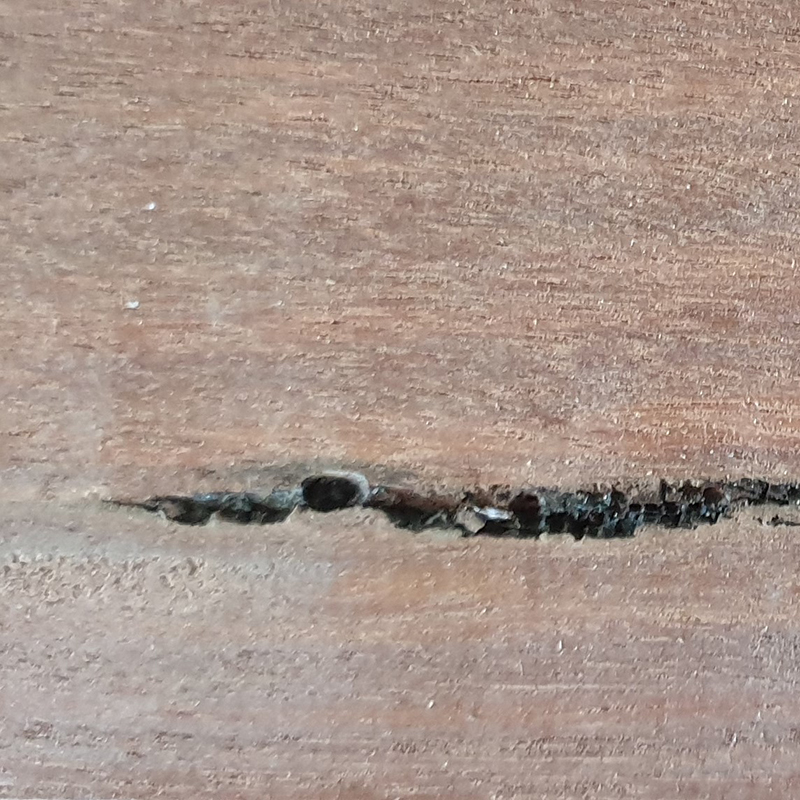 Gum Veins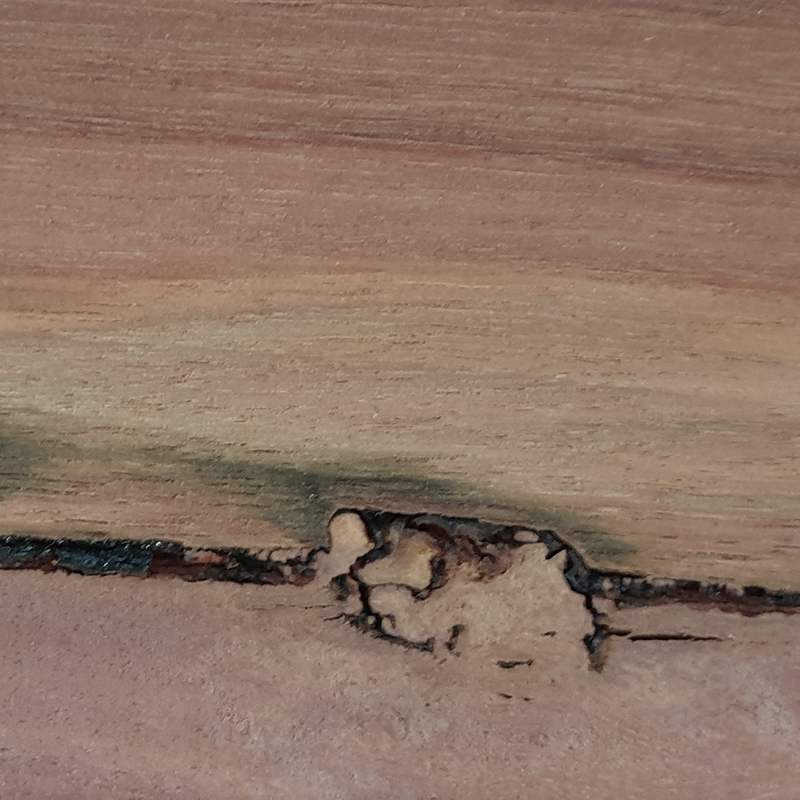 Tight Knots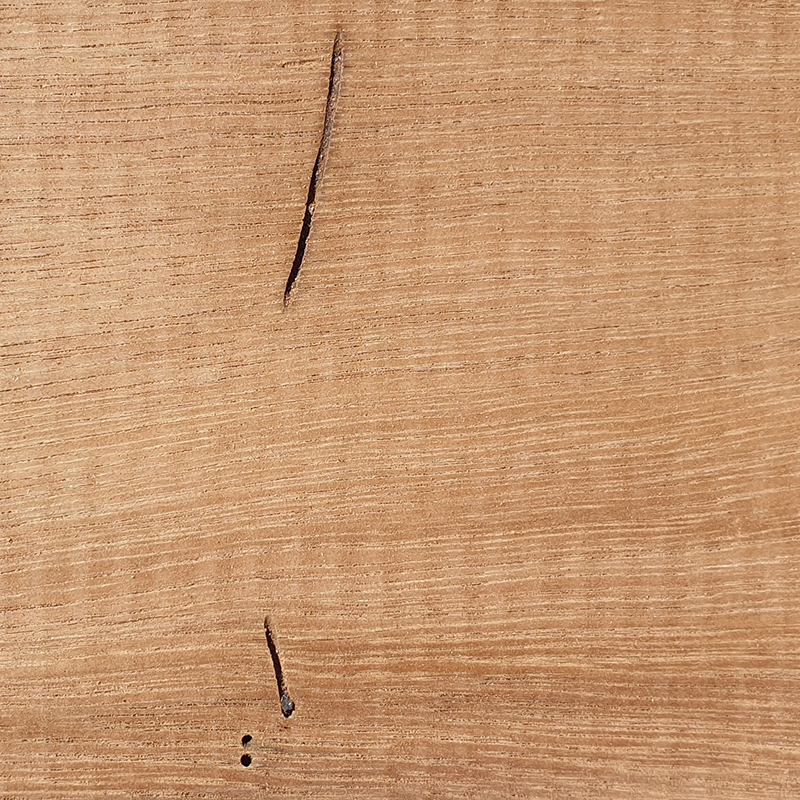 Borer Holes
Checking
Tight Knots
Gum Veins
BURNT ASH PROPERTIES
For a start, Burnt Ash is an extremely durable timber with a Class 1 rating — the highest possible. Other interesting properties include its resistance to termites and lyctid borer, which make Burnt Ash an attractive choice for exterior applications.
Interior and Exterior Use
Latest Projects
Discover our latest Burnt Ash projects from all over Australia. This popular timber has been used in luxury homes, restaurants, studios, and even university buildings.
View All Projects
FAQS
WHAT IS BURNT ASH TIMBER?
Burnt Ash timber is what you get from thermally modifying American Ash. The process makes the wood more durable and suitable for exterior use.
WHAT IS BURNT ASH TIMBER USED FOR?
Burnt Ash can be used for both interior and exterior applications — usually cladding, panelling, and timber battens for both walls and ceilings.
HOW MUCH DOES BURNT ASH COST?
Pricing for cladding starts around $215 p/m2. For the Shou Sugi Ban charred option, the benchmark cost is $280 p/m2. All prices exclude GST and delivery. Download our pricing guide for more information.
IS BURNT ASH A SUSTAINABLE TIMBER?
FSC certification is available on request.
WHAT IS THE DURABILITY OF BURNT ASH TIMBER?
Burnt Ash belongs to Class 1, which is the highest durability class. The timber is expected to last up to 50 years in both protected indoor areas and above-ground outdoor areas.
Request Sample
We'd love to provide you with a sample to experience the quality and finish of our timber ceiling tiles. Please fill in the form with as much detail as possible, and our team will be in touch to provide you with samples to your exact requirements and assist you with expert recommendations.