Article
Information
Learning Hub
Marineplank
Metroplank
Pricing
Shou Sugi Ban
Timber Ceilings
Timber Cladding
Timber Decking
Timber Walls
Trendplank
Vacoa
Why you should NOT use Mortlock Timber.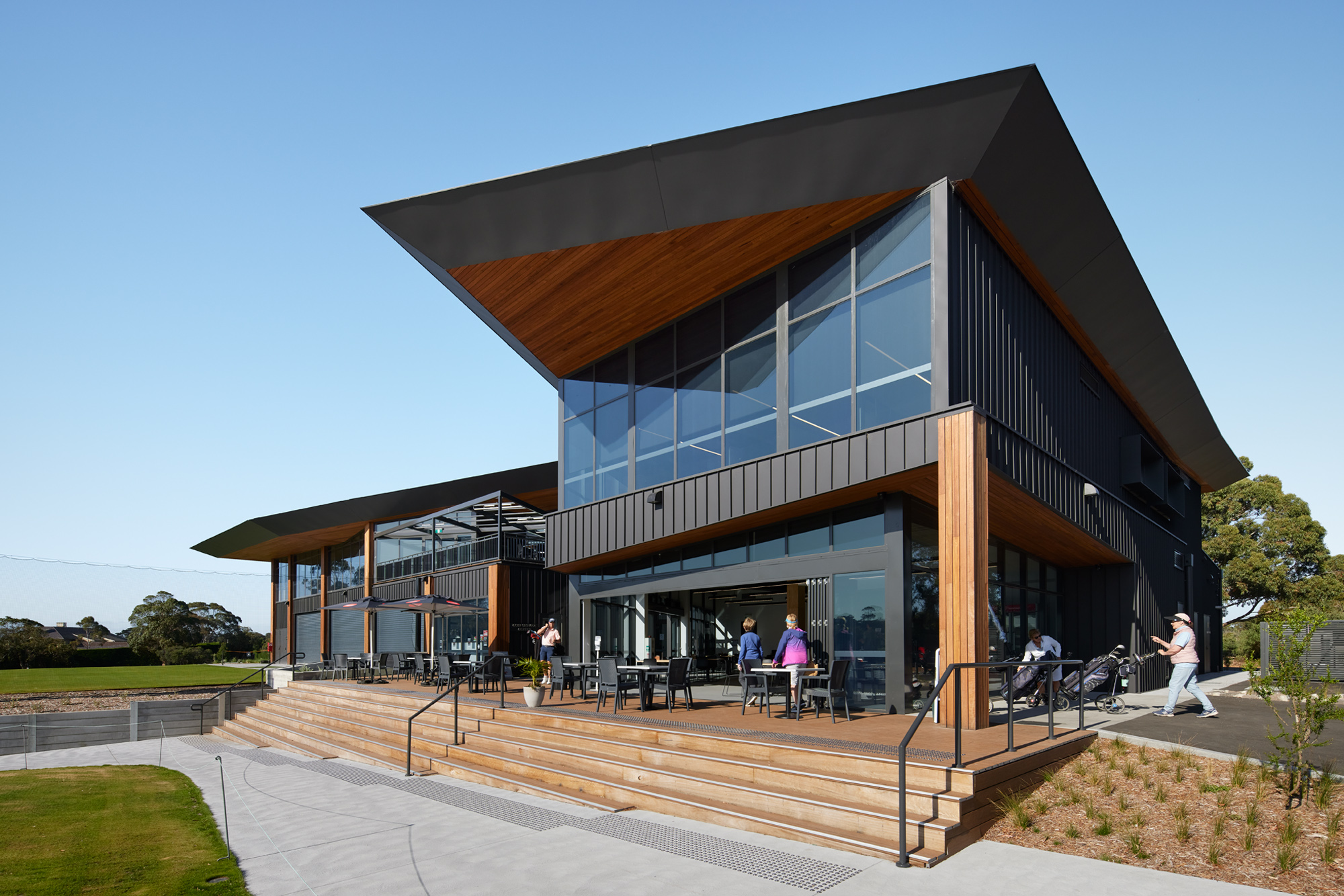 Having a laser-like focus allows us to give maximum attention to specific projects and achieve EXCEPTIONAL results!
This means we are not a good fit for everyone! We are a project-focused company that manufactures specialty timber products for high-end residential and commercial projects.
If you would like to see the type of work we do and the companies we work with, click here to see our portfolio of projects.
Otherwise, read on to find out when you should not use us!
Minor projects and minimum order quantity.
We rarely take on projects where 30m2 of material or less is required. Being a make-to-order manufacturer means our production lines need a unique setup for each order; this setup time means we can't take on smaller projects. The make-to-order manufacturing model provides more flexibility with our product options and a streamlined manufacturing process which improves quality and cost for larger projects.
Looking for timber or a product to use in joinery.
Joinery items include kitchen cupboard doors, splashback, entry doors and other similar applications. Our products are not designed for these projects and often have components and fixing systems you pay for that are not usually needed. This makes our products very expensive for these types of applications. We recommend you contact a local carpenter or Joiner to discuss projects like this.
You're looking for a cheap solution.
Mortlock Timber isn't always the lowest price. We are commonly at the higher end of the price range than other companies. This is because:
1. Not all timber is the same grade.
2. Not all timber is produced to Australian standards and supplied under a strict quality control process like ours.
3. Not all timber companies carry the level of stock we do.
It's hard to offer exceptional service and quality at the cheapest price.
Price checking a competitor's product.
We're often sent plans for projects with a competitor's product specified and request to price an alternative. While we are happy to assist our clients wherever we can, we don't provide a full take-off and proposal as a price check. For price checking, we only provide m2 rates or quotes based on your take-off.
If you are serious about working with us, we require the following information before we submit pricing:
Architect or interior designers' written approval for the use of our products by email. The email can outline certain parameters Mortlock is required to meet before approval, for example, Mortlock Timber is approved if the system meets the required fire rating etc.
Or
Architect/Client/Decision-makers direct contact details
Or
Meeting set up with Mortlock, architect/client and any other decision-makers.
Why do we request this?
When pricing a project, we put in effort and time to do a detailed take-off and BOQ; this takes time and costs money. Many other competitors do not put in the effort before, during and after a project is complete like Mortlock does. Using us as a price checking tool wastes your time as much as it wastes the clients, architect and Mortlock's time. If you're serious about working with us, we request you respect this.
If we do not receive the above information, we are more than happy to provide a proposal from your take-off or indicative m2 rates and provide samples from the standard sample range we have in stock.
Conclusion
In conclusion. we aren't here for a quick sale we just want the best outcome for your project. Trying to be all things to everyone is not us, we know we can only do great things a few times.
View our pricing and product guide
For in-depth information about the range of products we offer, please fill out the form below to download our Architectural Timber Pricing and Product Guide. Inside you will find illustrations, specifications, portfolio photo examples and a hardwood timber price guide to assist with budgeting.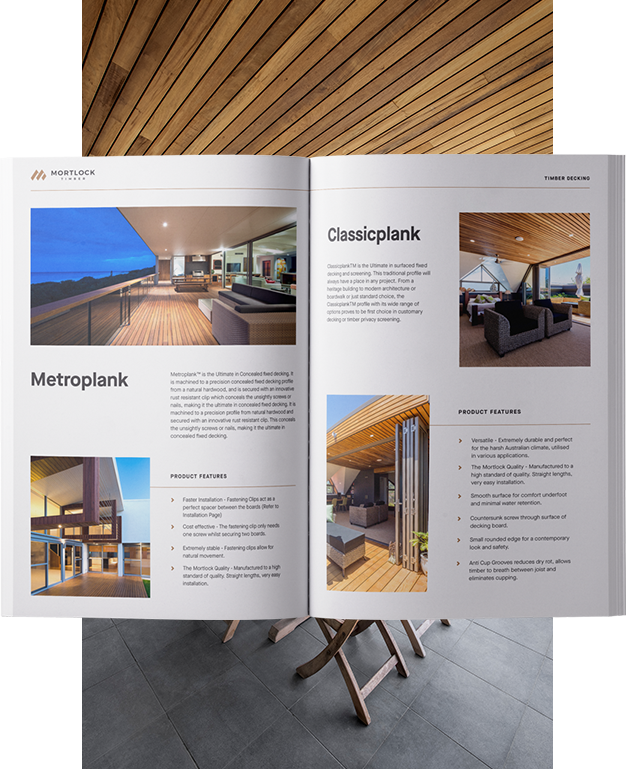 We are committed to bringing you timber products that add value and endure for years to come, even in heavy traffic and harsh weather conditions. We understand the value of efficiency when it comes to installation and keeping hardwood timber costs down. That's why we've spent decades perfecting our designs to make them easier to handle, less wasteful and more efficient to install. This efficiency allows us to offer you premier products that are more cost-effective so that you can experience greater savings on timber wall costs, timber ceiling costs, timber cladding costs and timber decking costs.
Download our Pricing and Product Guide for our complete hardwood timber price list including timber decking prices, timber wall prices, timber ceiling prices and timber cladding prices.