Mortlock Timber is a make-to-order manufacturer.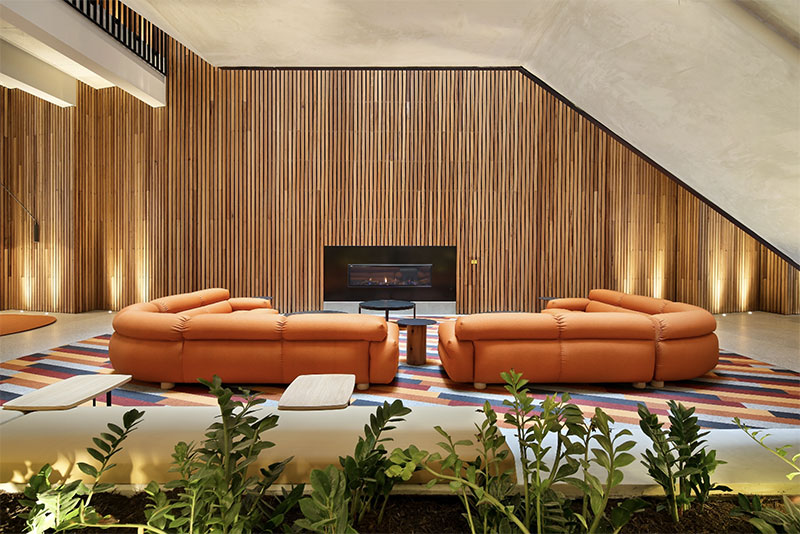 Mortlock Timber is a make-to-order manufacturer which means our products are not off-the-shelf items. The make-to-order manufacturing model provides more flexibility with our product options and a streamlined manufacturing process which improves quality and cost.
The Manufacturing Process
There are 5 main steps in the manufacturing process at Mortlock Timber.
The first step is scheduling. Once we have a confirmed order and the deposit has been paid our schedulers book in a production slot for the order. At this point they confirm the stock is available and procure any timber or items required to complete the job.
When the job is ready for production timber is pulled from stock and sent to the first timber moulding machine for skip dressing or gauging. Skip dressing means the rough sawn boards are lightly machined down to straighten the board, square up the edges and provide a straight edge to work off when the timber is properly dressed and profiled. Skip dressing provides a much straighter board which makes installation easier.
The timber is then sent to the profiling line where it passes through a moulding machine which shapes the timber and provides a nice clean finish. The profiling line includes a fault docking station and an end matching machine. The fault docker grades the timber by cutting out any timber feature outside of the grading standards. If end matching is required, the end matching machine trims and profiles the ends of the boards.
Once profiled the timber is then finished as per the project specification. The finishing options include sanding, charring, texturing the timber surface, pre-oiling, and pre-coating with different film forming coatings. VIEW TIMBER FINISHES GUIDE
After timber finishing, the order is sent to dispatch and booked for delivery. Here all components are packed together and a final check that all items are included as per the purchase order.
Mortlock Timber recommends installing the timber as soon as possible after delivery, this is when timber is in its straightest form and is less likely to be damaged on site.
Timber Stock
Mortlock Timber does not mill the timber from log to board form, this is done by the timber mill. Most timber is purchased from a mill as unseasoned rough sawn boards. On arrival the timber is racked out to air dry then moved in the kiln for seasoning. All our stock is either midway through the drying process or dry and stored in a storage warehouse as rough sawn or skipped dressed material.
Stocking timber as rough sawn boards allows flexibility to profile it to any shape the customer orders. Stocking finished profiles means our stock volumes would be much higher driving the cost of our product up due to the cost to store the timber.
Project Size & Cost
Being a make-to-order manufacturer means our moulding and finishing machines require a unique setup for each order. The time it takes for machine setup means we don't take orders for less than 30m2 of material.
Lead Times
The make-to-order model means our products have lead times, typically 6-8 weeks for most projects. This does not mean we can't supply material sooner, speak to your project consultant to discuss lead times prior to purchasing.
Top Up Orders to Complete Projects.
We do our best to ensure you order the correct amount of material to avoid running short of material by providing a full take-off service from PDF plans and a BOQ free of charge. It is the responsibility of the purchaser to ensure the quantities are correct, ideally by site measure. There may be a lead time and a machine setup cost for any extra material you need to finish the project.
How does the make-to-order model benefit our customers?
Better project planning. Ordering your timber in advance means you can plan ahead, giving you peace of mind that the delivery won't be late. Even if you are unsure of the exact delivery date at time of purchase all we need is an approx. delivery date. Our project management team will work with installers and builders to ensure orders are delivered at the right time, sometimes this means material is stored in our warehouse out of the weather if there are delays onsite.
Quality. Profiling timber closer to installation means less damage and straighter boards making installation easier. It also allows us to pay special attention to the quality of the material.
Consistency of supply. Our model means we can mostly supply what you need. Often other suppliers buy material in for large projects meaning their lead times are longer than ours. Having a large stock holding means we are able to supply material for projects that other suppliers may be unable to.
View our pricing and product guide
For in-depth information about the range of products we offer, please fill out the form below to download our Architectural Timber Pricing and Product Guide. Inside you will find illustrations, specifications, portfolio photo examples and a hardwood timber price guide to assist with budgeting.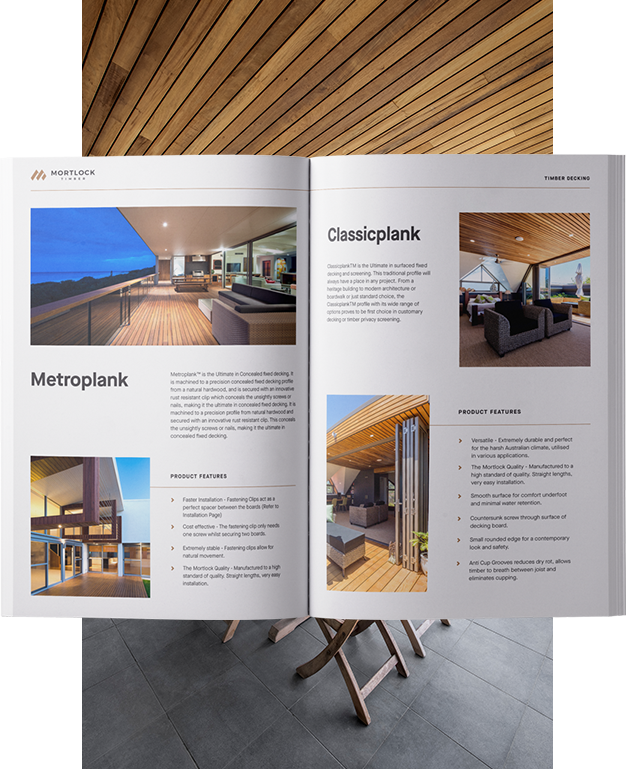 We are committed to bringing you timber products that add value and endure for years to come, even in heavy traffic and harsh weather conditions. We understand the value of efficiency when it comes to installation and keeping hardwood timber costs down. That's why we've spent decades perfecting our designs to make them easier to handle, less wasteful and more efficient to install. This efficiency allows us to offer you premier products that are more cost-effective so that you can experience greater savings on timber wall costs, timber ceiling costs, timber cladding costs and timber decking costs.
Download our Pricing and Product Guide for our complete hardwood timber price list including timber decking prices, timber wall prices, timber ceiling prices and timber cladding prices.