Article
Information
Learning Hub
Timber Ceilings
Which timber coating is right for my project?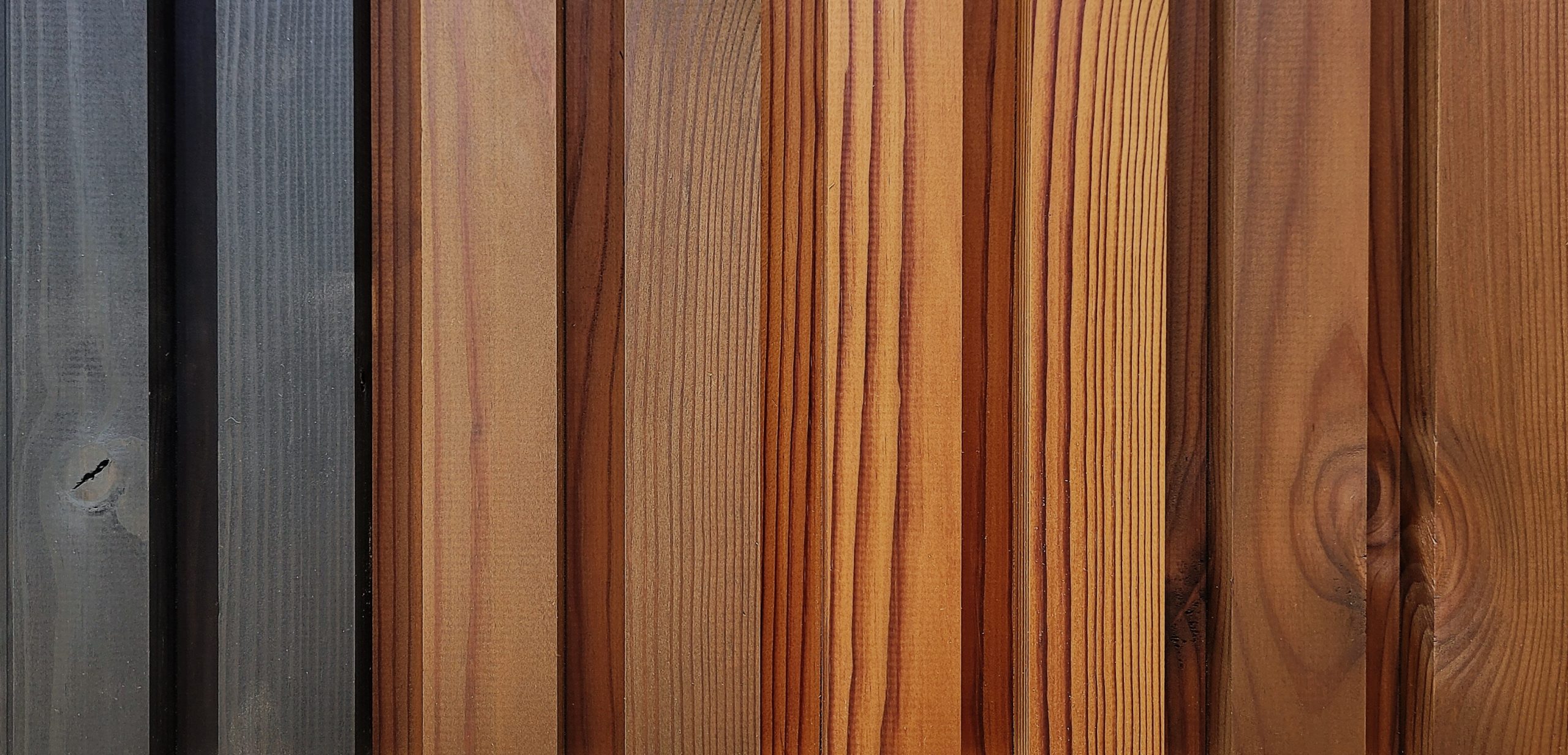 We understand the importance of selecting the perfect materials for your projects. Starting at aesthetic appeal and ending with structural integrity, every decision plays a significant role in the outcome of your project.
When it comes to timber, choosing the right coating is crucial in preserving its natural beauty, enhancing its durability, and ensuring its longevity in various environments.
Our knowledge and expertise in the timber industry will serve as a valuable resource to help you make informed choices, ensuring your projects are not only visually captivating but also withstand the tests of time, weather, and daily use. The timber coatings we are covering in this blog are:
Let's get into it.
Cutek Extreme CD50
Cutek's Extreme CD50 is an oil-based wood stabiliser with a self-healing effect. The clear oil penetrates the wood, nourishing it from within and enhancing its natural beauty, while at the same time providing robust and long-lasting protection. Cutek's Extreme CD50 offers a significant benefit as it is manufactured in Australia, enabling the oil to adapt to the country's conditions and naturally silver the timber over time.
Is Cutek Extreme CD50 used for interior timber or exterior timber?
Cutek Extreme CD50 is a versatile coating suitable for both interior and exterior wood applications. It is more commonly used for exterior use such as decks, cladding, fences, furniture and siding. Cutek Extreme CD50 provides long-lasting protection against weathering, rot, and UV damage, making it a popular choice for exterior cladding.
Read our full guide to Cutek Extreme CD50 oil on natural timber products.
How is Cutek Extreme CD50 applied to timber?
Cutek Extreme CD50 is a penetrative oil and is applied using a lambswool brush or mop. This allows the oil to soak into the wood and actively drive out moisture, minimise cupping, warping and splitting. Cutek Extreme CD50 will diffuse deeply into the wood core and stay mobile inside it to continue to repel and displace moisture. This oil gives the timber a matte finish but as it is an oil-based product, it will darken the timber.
We apply Cutek Extreme CD50 to a timber board using a machine which coats all four sides of the timber. This first coat is completed inside the Mortlock Timber factory before product is delivered to sites, saving time and resources for those installing on a project.
How to maintain Cutek Extreme CD50
Maintaining wood coated with Cutek Extreme CD50 is relatively simple. It is designed to fade with time rather than flake or peel. During the application process, if more coats of Cutek Extreme CD50 are applied there will be more time required between coats on a project.
When selecting or using Cutek Extreme CD50, it is recommended to mix it with Cutek Colourtone. This will provide UV colour protection and slow the silvering process. Cutek Extreme CD50 on its own will allow your wood to naturally light, silver and grey when exposed to sunlight. However, it will still retain its protection characteristics.
When maintaining timber with Cutek Extreme CD50, there is no need to strip or sand the coat. Just a clean and a reapplication of the oil every two to seven years. This includes a project where the weathering off approach is wanted. The maintenance intervals and rate of fading will vary depending on species, situation, design, and the degree of exposure to the elements.
Cutek Extreme CD50 and Eagle Bay Residence
The Eagle Bay Residence is uniquely located on a coastal lot with direct frontage to the beach and clear uninterrupted views of Geography Bay in Western Australia's south-west.
Our Trendplank 120×18 Pacific Teak Cladding provided a robust material that ages naturally and creates a silver-grey patina reminiscent of coastal driftwood and the indigenous coastal heath colours.

The use of this natural material and the selected coating ensured that it aged gracefully, achieving the desired effect. The outcome is truly remarkable, showcasing the timeless beauty of the aging process of natural timber. See more photos of the Eagle Bay Residence project.
WOCA Exterior Coating Oil
WOCA Exterior Oil is a water-based oil that is environmentally friendly and a durable wood finish. It is a high-quality coating that in the longer run will keep colour in the timber it is applied to.
This is a high quality product because it is the leading plant-based, environmentally responsible, sustainable, non-polluting, durable wood finish, with no artificial colour pigments or preservatives.
How and where to use WOCA Exterior Oil Coating
The WOCA Exterior Oil coating enhances the timber's natural beauty and is suitable for interior and exterior use. This coating has a matte finish that is predominately used for colour and black applications.
Being a water-based coating, the natural oil is non-yellowing and keeps the timber looking natural or close to the raw colour of the timber. WOCA Exterior oil is also available in a range of stains including black, walnut, hazelnut and whitewash.
WOCA Exterior Oil is also ideal for Shou Sugi Ban charred timber, the oil binds the char layer together and in fact, virtually eliminates any char rub off.
How to apply and maintain WOCA Exterior Oil coating
WOCA Exterior Oil is a great option when applications require little to no maintenance. If applied to internal installations, there is no maintenance required. When applied to external installations, it is dependent on the exposure and wear of the surface. This can be attributed to between 12 to 36 months, based on the project.
Mortlock Timber can factory apply WOCA Exterior to a range of products, for further information please contact our team of project consultants.
WOCA Exterior Oil coating and Komeyui Japanese Restaurant
Komeyui in Melbourne takes the principles of Japanese cuisine and respectfully pushes its boundaries to create art. Shou Sugi Ban Timber cladding which originated from Japan was a natural choice for this project.
Shou Sugi Ban Burnt Ash Cladding was featured throughout the interior of the restaurant giving it a bold appearance and feel. As it was an internal application, we used WOCA Exterior Black Oil to preserve the integrity of the timber and prevent any charcoal rubbing off the surface. See more photos of the Komeyui project here.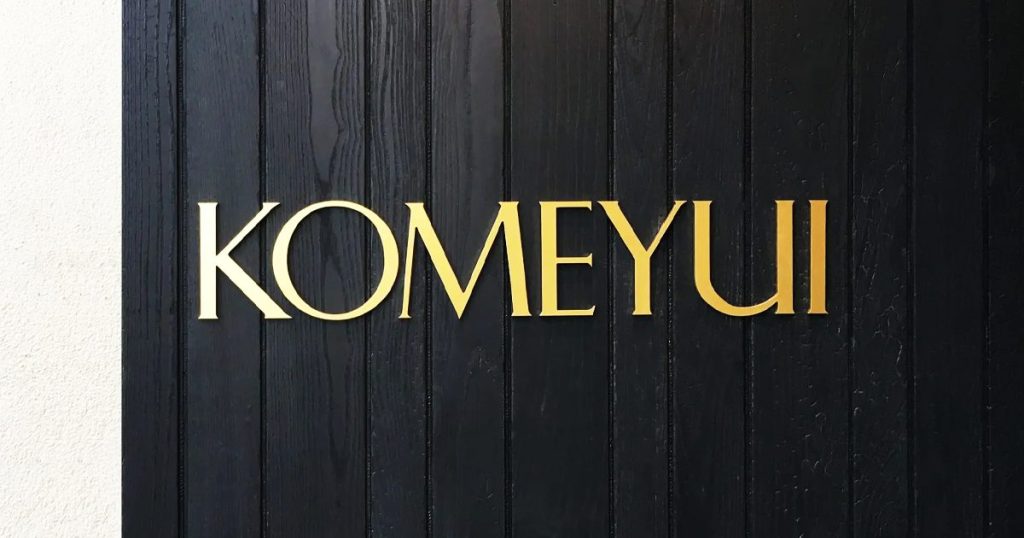 Fireshield Intumescent Timber Coating
Fireshield Intumescent Timber Coating is a non-combustible, water-based, clear intumescent basecoat for the fire protection of interior timber. It has a quality clear finish with thin film technology that is applied at 1mm, expanding up to 50mm when exposed to heat.
This coating is primarily used for commercial projects, requires strict handling and can only be applied by registered applicators. It cannot be used for applications exposed to the weather.
How to use Fireshield Intumescent Timber Coating
Fireshield Intumescent Timber Coating is solely for use on interior surfaces of timber-based substrates and is the initial coating of a two-coat system. It is not suitable for external surfaces, joinery, doors, or window frames.
Fireshield Intumescent Timber Coating is a very specialised clear intumescent coating that would only be used if it was required to achieve group 1 or group 2 fire rating.
How to apply Fireshield Intumescent Timber Coating
Applying Fireshield Intumescent Timber Coating requires careful adherence to the manufacturer's instructions and safety guidelines. The coating is typically sprayed onto the wood surface, forming a protective layer. You must be an accredited applicator to apply this coating as correct coverage is required to ensure optimal fire resistance. Mortlock Timber is a certified registered factory applicator in Australia.
To complete the overall fire protection coating system, a coat of Fireshield TimberClear Topcoat Matte or Semi-Gloss is applied after the initial coat of Fireshield TimberClear.
Timber must be allowed to equilibrate in a location protected from the weather to near its final in-service conditions, allowing it to avoid shrinkage or swelling after installation and coating. If required, be sure to clean so that there is not any contaminant left on the surface as this will affect the visual appearance.
How to maintain Fireshield Intumescent Timber Coating
Maintaining Fireshield Intumescent Timber Coating involves periodic inspections to check for any damage or wear. Any signs of cracks or deterioration should be addressed promptly, and the coating may need to be reapplied as per the manufacturer's recommendations to maintain its fire-resistant properties.
The system can resist minor contact with moisture, impact and abrasion however, excessive wear or moisture contact may damage the system and if so, require inspection and possible remediation.
Fireshield timber intumescent systems do not require regular maintenance if undamaged. During the life cycle of the coating, the surface may need cleaning. It is important to avoid damaging the coating during cleaning or maintenance.
Fireshield Intumescent Timber Coating and His Majesty's Theatre
The Perth Theatre Trust engaged TRCB architects to upgrade Perth's premier heritage theatre. The architects chose the Proplank system with the Fireshield coating to complement the existing interiors and meet the required group 1 fire rating.
Enviro Clear
Enviro Clear coating is a smooth, film-forming coating that is used for internal installations. It provides a provides a furniture grade finish. Enviro Clear coating has little to no change on the natural colour of the timber and is available in different gloss levels and stains.
How and where to use Enviro Clear
Enviro Clear can only be used for internal applications, Enviro clear tends to peel and flake when used in areas exposed to weather. This coating makes it easier to clean timber and has a hard wear layer on the surface making it a great option for high traffic areas.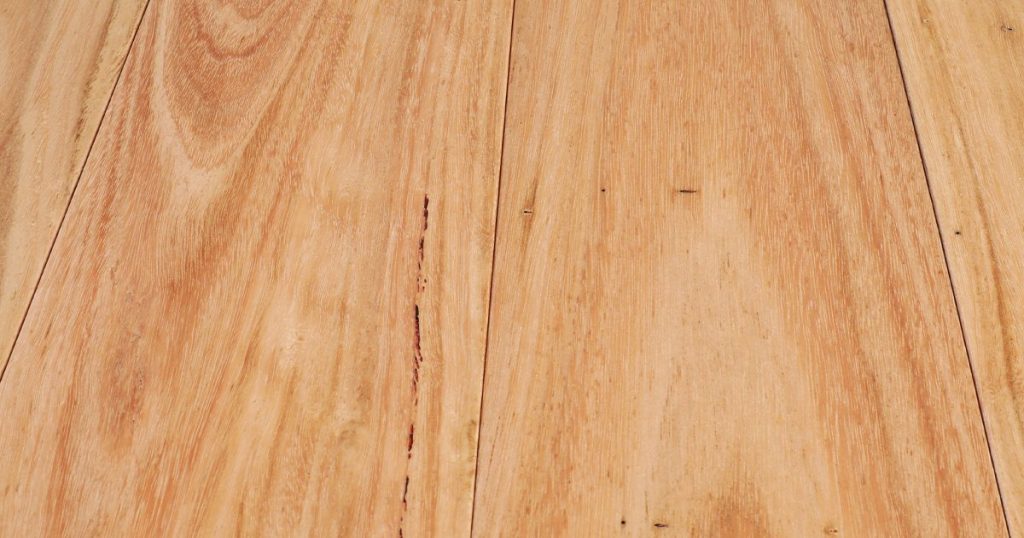 How to apply and maintain Enviro Clear
Compared to a penetrative oil, the Enviro Clear Coating is a film forming coating that sits on top of the timber surface. This coating is factory applied using an inline spray machine. It is a 2-coat process with a light sand in between coats. Once coated, timber requires minimal maintenance.
Enviro Clear and Kooyonga Golf Club
Kooyonga Golf Club, a private golf club in Adelaide, showcases blackbutt battens pre-finished in Enviro Clear. As a result, this finish provides the club with a premium look that was achieved before it was delivered to the site.
This project required an easy surface to clean as it was be a high-traffic area. The other factor was that health and hospitality were important to this venue. Enviro Clear was an ideal coating for the Adelaide golf club. Find more information and photos of this project here.
Custom Coatings
At Mortlock Timber we can apply custom finishes for projects over 100m2. This includes colour matching and painted finishes, depending on the project's specifications. If you are an Architect, Interior designer, or builder, please reach out to us to discuss your custom coating requirements.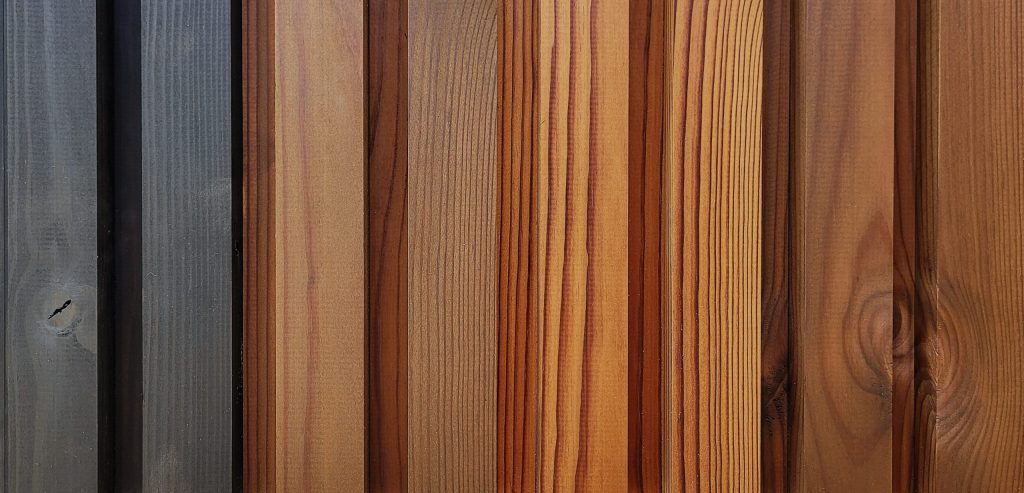 Your vision, our expertise
At Mortlock Timber we understand the challenges right throughout the lifecycle of a project. Ultimately, finding the perfect timber coating involves striking a balance between functionality and visual appeal. We encourage you to consult with our experienced team to ensure that your project stands the test of time.
To discuss your project, see pricing and receive samples, get in touch with us today! Call 1800 870 452 or request a quote.
View our pricing and product guide
For in-depth information about the range of products we offer, please fill out the form below to download our Architectural Timber Pricing and Product Guide. Inside you will find illustrations, specifications, portfolio photo examples and a hardwood timber price guide to assist with budgeting.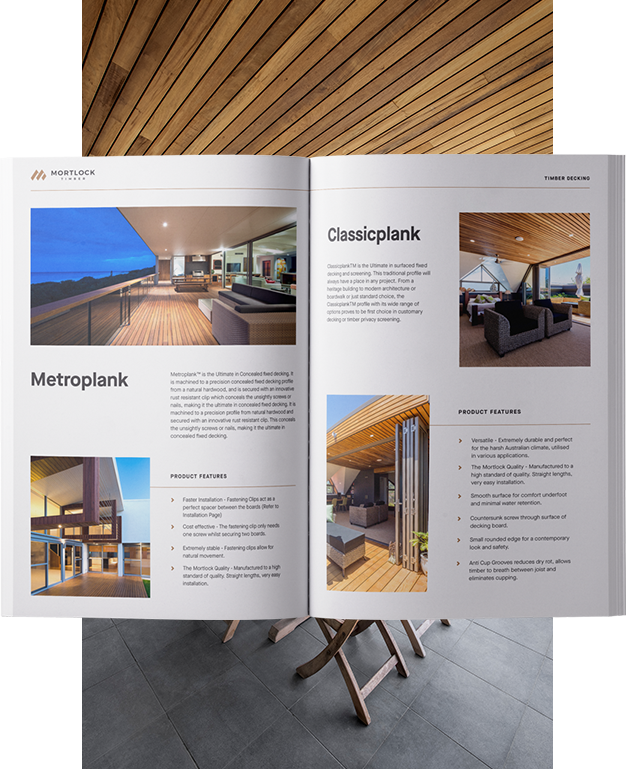 We are committed to bringing you timber products that add value and endure for years to come, even in heavy traffic and harsh weather conditions. We understand the value of efficiency when it comes to installation and keeping hardwood timber costs down. That's why we've spent decades perfecting our designs to make them easier to handle, less wasteful and more efficient to install. This efficiency allows us to offer you premier products that are more cost-effective so that you can experience greater savings on timber wall costs, timber ceiling costs, timber cladding costs and timber decking costs.
Download our Pricing and Product Guide for our complete hardwood timber price list including timber decking prices, timber wall prices, timber ceiling prices and timber cladding prices.