Article
Learning Hub
Marineplank
Metroplank
Proplank Timber Battens
Shou Sugi Ban
Timber Ceiling Tiles
Timber Ceilings
Timber Cladding
Timber Decking
Timber Walls
Trendplank
Vacoa
Random or Set Lengths? Problems, Benefits and Everything Else You Need to Know
When installing a timber decking or cladding system, timber battens can be supplied in either random lengths or set timber lengths, depending on the specific requirements of the project.
Understanding the benefits and limitations of cut to length timber vs random lengths can help you choose the ideal solution for your project. Below we explain the difference between the two options and discuss a number of important considerations to keep in mind for your project.
Please note that this article relates to the timber species Mortlock Timber offers as standard options and may not necessarily relate to all timber species. For more information, don't hesitate to get in touch with our team of timber specialists to discuss your project.
Random Lengths
What are random lengths?
Random length is the most common form of timber supply. Generally, it means that timber is supplied in lengths spread from 0.9m – 3.9m with an average of 2.4m, depending on the timber type. It is generally the most cost-effective way of procuring timber.
Mortlock Timber works to a standard with random lengths which means your timber will be supplied in length 0.9 – 3.9m and longer if possible, with 90% of the timber lengths being longer than 1.8m in length.
When installing random length timber, it means the following:
You will need to cut the boards back to land on a fixing batten or decking joist unless your timber is end matched (see: WHAT IS END MATCHED TIMBER?).
If you are using the random length timber as a tongue and groove cladding – for example, Trendplank or Shou Sugi Ban – it is usually supplied end matched. End matched tongue and groove profiles can be joined off a fixing batten, reducing the amount of waste. If your timber cladding is end matched you will see this listed on your quote.
If you are using a click-in-batten system such as Proplank, the battens can be end matched and joined using the Proplank joining clip. As not all Proplank projects are best suited to end matching, Proplank is not supplied end matched as a standard option. End matching is supplied on request. If your Proplank battens are end matched you will see this listed on your quote.
Other names for random lengths: Mixed lengths.
Pros:
Cost effective
Less waste if end matched
Shorter supply lead time for random lengths
Cons:
More waste if not end matched – not all products are suited to end matching
You will have joins – not everyone likes joins but some say it adds to the character of the project
Takes slightly longer to install
SET LENGTHS
What are set lengths?
Set length timber (also known as cut to length timber) means the timber is supplied in the exact size required for your project. Common timber lengths range between 0.9m and 3.6m. Cut to length timber products are always supplied slightly over length to allow for onsite trimming.
Other names for set lengths: Specified lengths, cut lengths, fixed lengths.
Pros:
Less waste on site
Less joins
Cons:
Higher cost compared to random lengths
Longer lead times
WHY IS TIMBER SUPPLIED IN RANDOM LENGTHS AS A STANDARD OPTION?
As wood is a natural product, it comes with natural features like gum veins, knots, and surface checking along growth rings. These features arise from a wide range of events such as dead branches falling off, insect damage and the healing process of the tree.
Although some natural features may be desirable, many will need to be cut out of the wood to suit particular aesthetic standards. Mortlock Timber grades the timber to a Natural Select Grade which means many of the natural features are cut out of a board and the board length is shortened.
Find out more about TIMBER GRADES.
As it isn't known where natural features will appear until the timber is profiled and machined down to size, it's difficult to predict what lengths there will be in a finished pack of timber. If sawn timber were supplied as set lengths to everyone, it would produce a huge amount of waste timber.
WHY DOES CUT TO LENGTH TIMBER COST MORE?
Set length timber requires more labour and considerable time because the packs of timber will need to be sorted in order to pull out the timber lengths required for your project.
Cut to length timber also means more waste for the supplier. If a board at the correct length is pulled out of a pack and is then machined to size, this may open a natural feature that needs grading out. The length will then be shortened and the board will no longer meet the length requirements, becoming waste.
NEED HELP CHOOSING THE RIGHT TIMBER CUT FOR YOUR PROJECT?
Whether you need set length or random length timber, Mortlock Timber can guide you through the process and recommend the correct option for your project.
Get in touch with our timber specialists today to discuss your needs.
Below are some projects where random length timber has been used:
Below are some projects where set length timber has been used: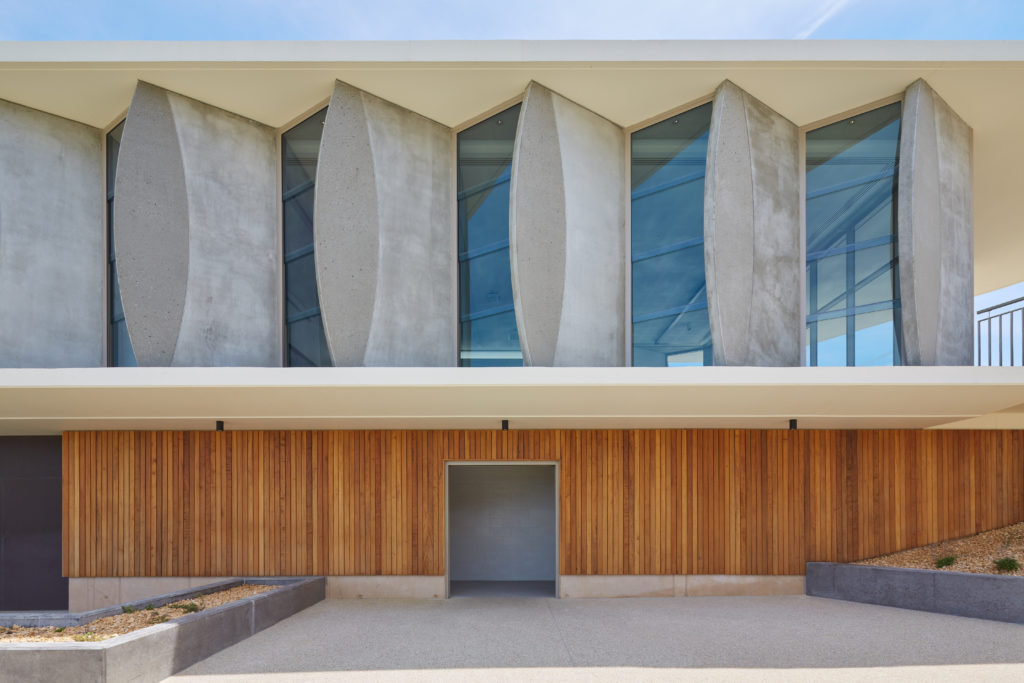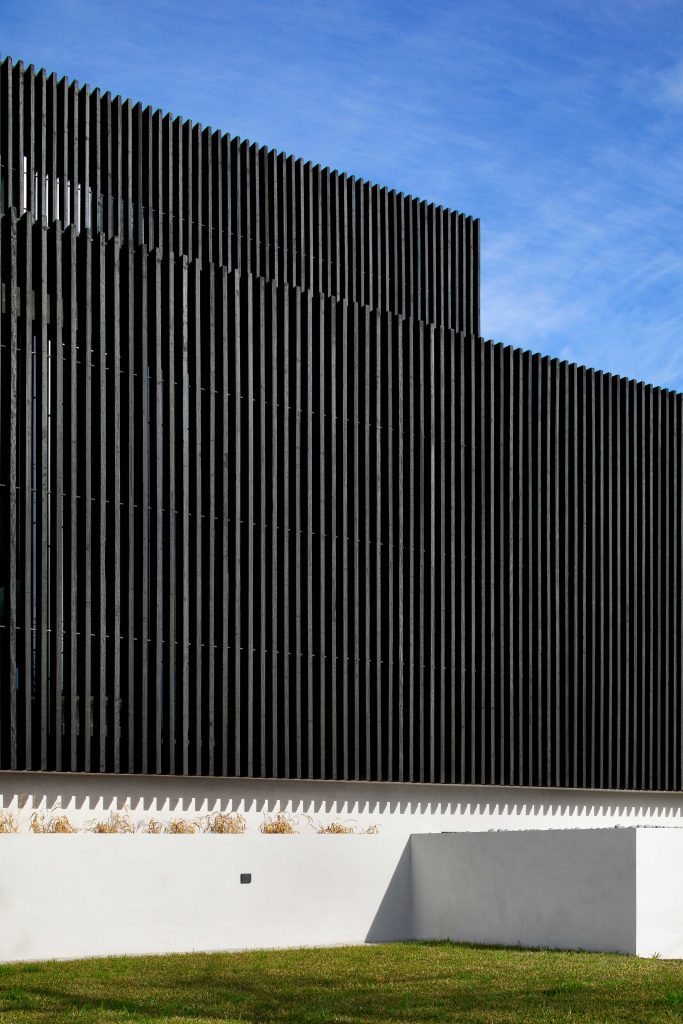 View our pricing and product guide
For in-depth information about the range of products we offer, please fill out the form below to download our Architectural Timber Pricing and Product Guide. Inside you will find illustrations, specifications, portfolio photo examples and a hardwood timber price guide to assist with budgeting.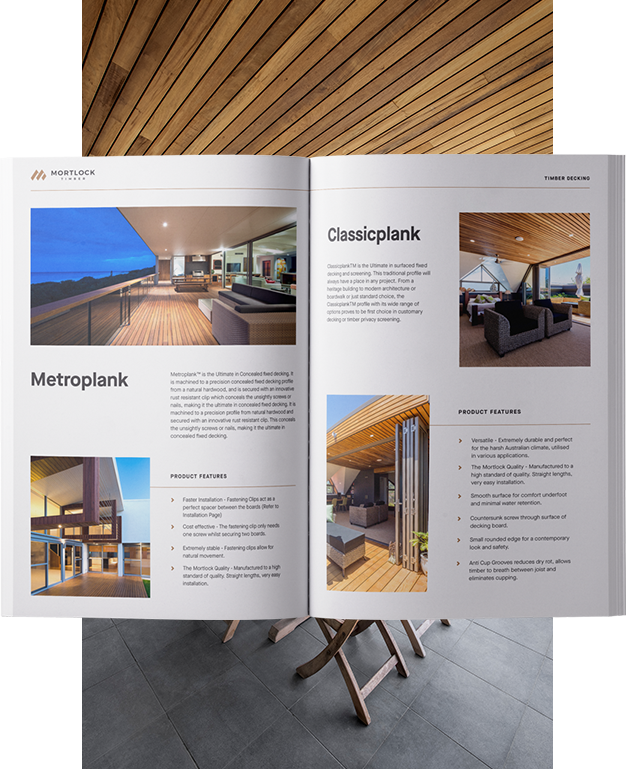 We are committed to bringing you timber products that add value and endure for years to come, even in heavy traffic and harsh weather conditions. We understand the value of efficiency when it comes to installation and keeping hardwood timber costs down. That's why we've spent decades perfecting our designs to make them easier to handle, less wasteful and more efficient to install. This efficiency allows us to offer you premier products that are more cost-effective so that you can experience greater savings on timber wall costs, timber ceiling costs, timber cladding costs and timber decking costs.
Download our Pricing and Product Guide for our complete hardwood timber price list including timber decking prices, timber wall prices, timber ceiling prices and timber cladding prices.