Article
Case Study
Classicplank
Information
Learning Hub
Projects
Proplank Timber Battens
Shou Sugi Ban
Timber Ceiling Tiles
Timber Ceilings
Timber Cladding
Timber Decking
Timber Walls
Trendplank
Award-winning projects of 2021
Infinity Views – WA
2021 Building Design Awards – Building design of the year
7 x Winner 2021 HIA Awards
Research Primary School – VIC
Award for Educational Architecture
Cradle Mountain Visitor Centre – TAS
National Architecture Awards Finalist
National Landscape Architecture Awards Landscape Architecture for Tourism
Architizer A+ Awards Cultural & Expo Centres – Jury Winner
Architizer A+ Awards Transportation Infrastructure – Jury Winner
2021 Landscape Architecture Award for Tourism
Colorbond Steel Architecture Award
Alan C Walker Award for Public Architecture
Dirk Bolt Award for Urban Design
Signalman's Quarters – TAS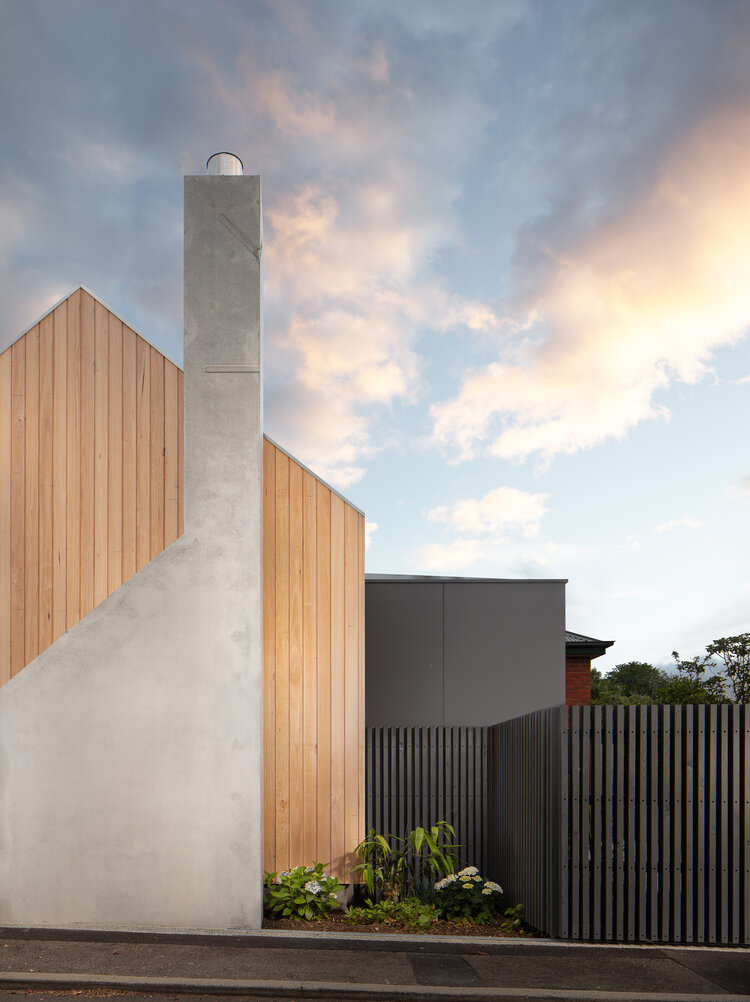 AWARD FOR HERITAGE ARCHITECTURE
COMMENDATION FOR RESIDENTIAL ARCHITECTURE – HOUSES (ALTERATIONS AND ADDITIONS)
Warders Hotel – WA
The Ross Chisholm and Gil Nicol Award for Commercial Architecture
Award for Heritage Architecture
Further Award-winning projects involving Mortlock Timber
VIC | COLLINS ARCH BY WOODS BAGOT + SHOP ARCHITECTS – Included Proplank Click in Batten System in Walnut.
2021 AIA VICTORIA COMMERCIAL ARCHITECTURE AWARD
WA | MUSEUM BOOLA BARDIP BY HASSELL + OMA – Included Classicplank Timber Decking in Jarrah
GEORGE TEMPLE POOLE AWARD
COLORBOND® AWARD FOR STEEL ARCHITECTURE – COMMENDATION
COMMENDATION FOR HERITAGE
THE JEFFREY HOWLETT AWARD FOR PUBLIC ARCHITECTURE
THE JOHN SEPTIMUS ROE AWARD FOR URBAN DESIGN
WA | EZONE UWA BY HASSELL – Included Classicplank Timber Decking in Spotted Gum
THE HILLSON BEASLEY AWARD FOR EDUCATIONAL ARCHITECTURE
AWARD FOR SUSTAINABLE ARCHITECTURE
View our pricing and product guide
For in-depth information about the range of products we offer, please fill out the form below to download our Architectural Timber Pricing and Product Guide. Inside you will find illustrations, specifications, portfolio photo examples and a hardwood timber price guide to assist with budgeting.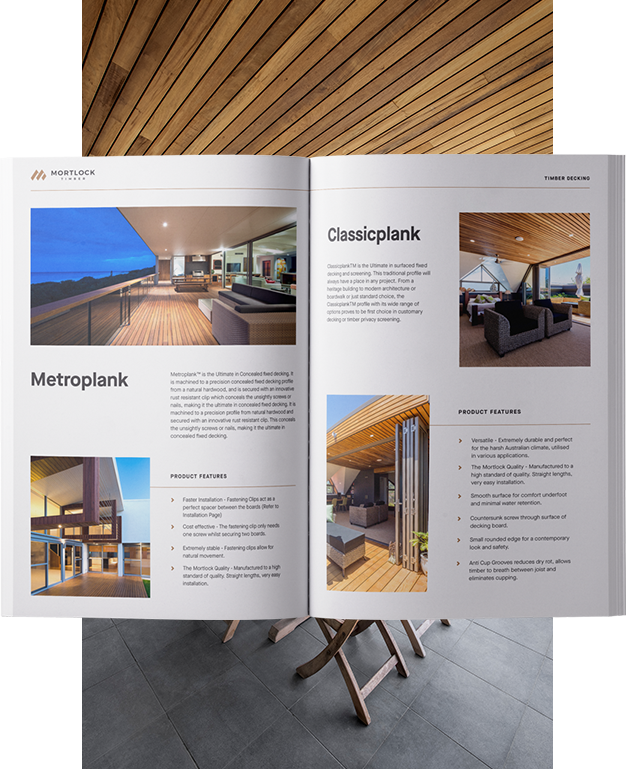 We are committed to bringing you timber products that add value and endure for years to come, even in heavy traffic and harsh weather conditions. We understand the value of efficiency when it comes to installation and keeping hardwood timber costs down. That's why we've spent decades perfecting our designs to make them easier to handle, less wasteful and more efficient to install. This efficiency allows us to offer you premier products that are more cost-effective so that you can experience greater savings on timber wall costs, timber ceiling costs, timber cladding costs and timber decking costs.
Download our Pricing and Product Guide for our complete hardwood timber price list including timber decking prices, timber wall prices, timber ceiling prices and timber cladding prices.