Understanding Timber Durability Classes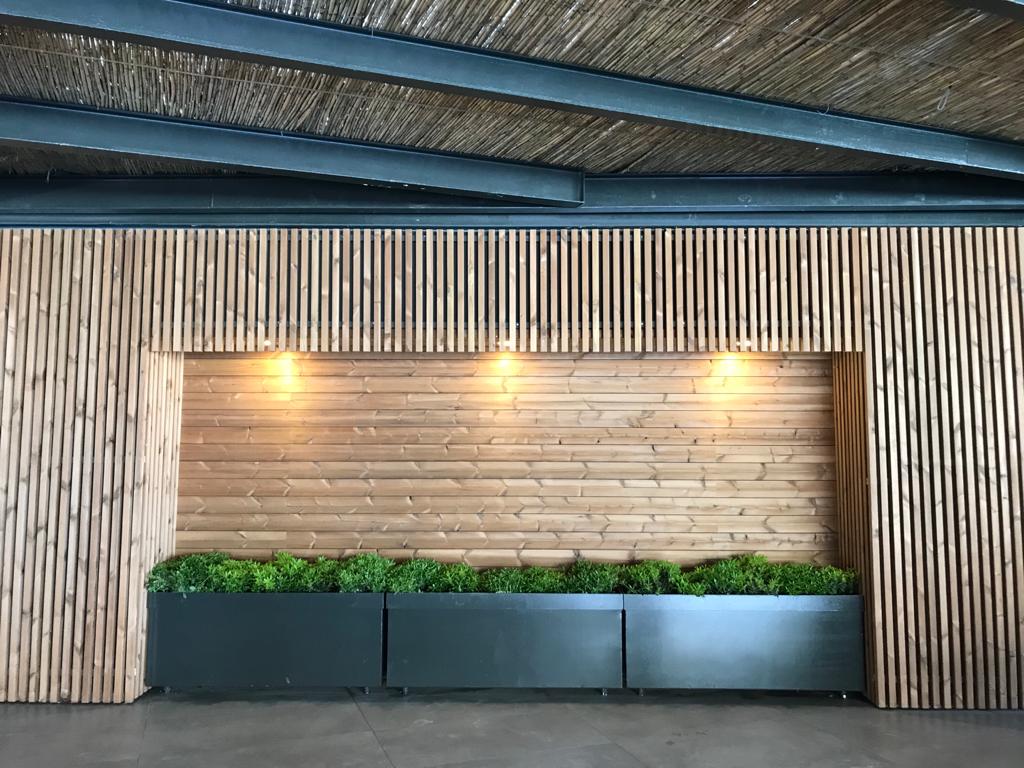 With over 73,000 timber species worldwide, it's understandable that choosing the right timber for your project can be confusing.
How do you know what timber will be right for your project? Is it durable enough, or will it be an easy target from termites, harsh weather conditions, or simply snap under pressure?
This blog explains what timber durability ratings are, and how they help categorise different timber so you can be sure you're choosing the right product for the job.
What are timber durability ratings?
Timber durability ratings help us decide whether a type of timber is suitable for a project or not. Durability comes down to how resistant wood is to various natural stressors over time. The natural durability of timber is classified by the following ratings:
Class 1
Example: Spotted Gum, Ironbark.
Class one represents the highest durability of natural timber. This means that in normal outdoor above-ground conditions, it should last at least 40 years. Place a piece of Class 1 timber in the ground, and it should have the durability to last at least 25 years.
Class 1 timbers are best for projects that involve exposure to the elements, in particular in wet and sometimes rainy conditions. Obviously, the drier the timber the longer it lasts, but if you are expecting weather exposure, Class 1 timbers are the most durable.
Class 2
Example: Forest Red Gums, Jarrah
Class 2 timber types have a life expectancy above ground of 15-14 years. In-ground, that number sits lower at 15 to 25 years. Class 2 timbers are extremely durable timbers and are renowned for their long lifespan and beautiful features.
Class 3
Example: Western Red Cedar, Tasmanian Oak
Class 3 timber has an average durability, and will last between 7 and 15 years in normal outdoor above-ground conditions, and 5-15 years underground. Class 3 timber is fantastic for indoor and ornamental features, furniture and other purposes.
Class 4
Example: Scandinavian pine, European Elm
Class 4 timber has the lowest durability, and will likely last between 0-7 years in above-ground outdoor conditions, while in-ground conditions will likely deteriorate the wood within 5 years. Class 4 timbers, like most softwoods, are still highly useful as structural and building materials, and serve a special purpose in their lightweight and easy-to-work nature.
Other factors affecting durability
Timber durability classes aren't the only thing that affects how long a type of timber will last. The following factors are also extremely important when gauging timber durability:
Local weather conditions, rain, sun and humidity
If and how the timber has been treated to a minimum hazard grade
The size of the pieces of timber
Possibility of insect attacks
Thermally modified timber
Timber treatments not only prepare timber for its end use, but they also strengthen the timber via a carefully controlled modification process – the most common being thermal modification.
By thermally modifying the timber, resins, and other moistures are essentially baked out of the wood, making it more durable and can drastically improve the lifespan and applicability of softwoods like Scandinavian Pine. Thermally modified timber also delivers the added advantage of being resistant to weather exposure and can even improve thermal insulation by up to 20%.
Benefits of thermal treatment for Class 3/4
Timber durability classes 3 and 4 are certainly some of the most durable, and yet when it comes to designing and building sustainable structures that stand the test of time, thermal treatments can deliver an edge against others in their weather resistance, and overall durability. By reducing the amount of moisture and natural resins, thermal modification (more on this below) is an excellent treatment process that can improve the durability and longevity of softwoods.
For example, Vacoa is a Scandinavian pine variety treated to withstand the harshest of conditions and is perfect for timber cladding solutions.
Source only quality from the timber experts
Knowing your timber durability ratings and hazard treatment classes is just as important as sourcing quality timber from reliable industry specialists.
As a leading supplier of quality hardwood architectural timber, our team is backed by over 80 years of experience. Contact us today to move forward with confidence on your next project.
View our pricing and product guide
For in-depth information about the range of products we offer, please fill out the form below to download our Architectural Timber Pricing and Product Guide. Inside you will find illustrations, specifications, portfolio photo examples and a hardwood timber price guide to assist with budgeting.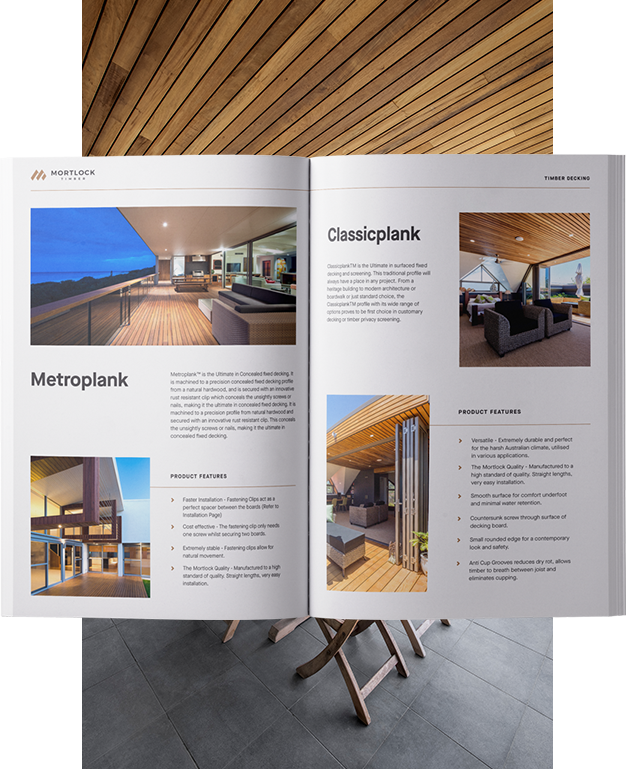 We are committed to bringing you timber products that add value and endure for years to come, even in heavy traffic and harsh weather conditions. We understand the value of efficiency when it comes to installation and keeping hardwood timber costs down. That's why we've spent decades perfecting our designs to make them easier to handle, less wasteful and more efficient to install. This efficiency allows us to offer you premier products that are more cost-effective so that you can experience greater savings on timber wall costs, timber ceiling costs, timber cladding costs and timber decking costs.
Download our Pricing and Product Guide for our complete hardwood timber price list including timber decking prices, timber wall prices, timber ceiling prices and timber cladding prices.