Traditional Techniques Inspiring Modern Marvels: Shou Sugi Ban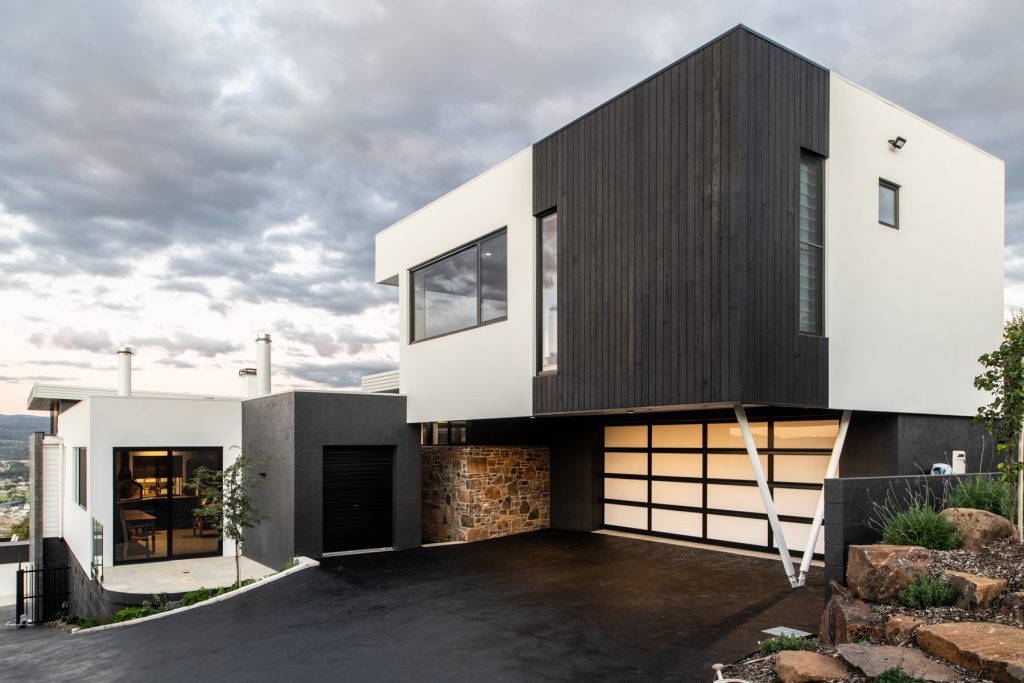 When it comes to artisanal beauty, sometimes traditional is better. At least that's proving true for Shou Sugi Ban, a traditional Japanese method of charring wood with fire. The charcoal black timber is fast becoming a modern trend thanks to its natural beauty and excellent durability.
If you're new to Shou Sugi Ban, let us introduce you to this traditional technique that's inspiring modern architectural marvels.
What is Shou Sugi Ban?
Originating in 18th Century Japan, Shou Sugi Ban is the process of preserving wood by charring it with fire. The result is a striking black carbon coating that helps protect the wood.
Although it might seem counterintuitive, charring the wood actually makes it stronger and more durable. The carbon layer, which is coated with natural oil, provides a protective barrier against moisture, making it ideal for external applications.
Shou Sugi Ban was traditionally applied to Japanese Cedar. Nowadays, the technique is used on a number of hardwood timbers with excellent results. The process involves charring the wood with a blowtorch or specialised machine, cooling the timber and then coating it with oil. The final appearance can vary depending on the specific techniques applied and the type of wood used.
Traditional Technique, Modern Aesthetic
Shou Sugi Ban fell out of fashion when plastics and other synthetic materials became cheaper alternatives, but it is now making a comeback in modern architecture. And it's easy to see why. With more people looking for natural building materials that are beautiful, sustainable and durable, Shou Sugi Ban ticks all the boxes.
When you approach a building clad in with charred wood, the impression is immediately striking. From far, the charcoal colour looks sleek and sophisticated. Up close, the natural textures of the wood can be seen shining through the charcoal layer. The result is an elevated minimalist aesthetic.
Shou Sugi Ban timber is incredibly versatile. It has been used in modern architectural projects to line both interior and exterior walls, as well as ceilings and decking. Leading architects in Australia and around the world look to Shou Sugi Ban for its unique beauty and incredible durability. Compared to black paints and stains, Shou Sugi Ban achieves a higher standard of consistency and a superior quality finish.
Handmade Shou Sugi Ban at Mortlock Timber
At Mortlock Timber, we believe in the power of quality timber to transform a building. For over three years we've been refining and perfecting our Shou Sugi Ban process to ensure a consistent finish every time.
Shou Sugi Ban is a delicate process, requiring careful attention to detail. We manufacture in-house so that we can control the quality from start to finish. The result? We offer the finest quality timber cladding Shou Sugi Ban that can be used in a wide range of architectural applications.
Shou Sugi Ban is just one of the premier timber products we offer. At Mortlock Timber, we have timber features for every design. Leading architects across Australia love the beauty and durability of our timber products, and we know you will too.
View our pricing and product guide
For in-depth information about the range of products we offer, please fill out the form below to download our Architectural Timber Pricing and Product Guide. Inside you will find illustrations, specifications, portfolio photo examples and a hardwood timber price guide to assist with budgeting.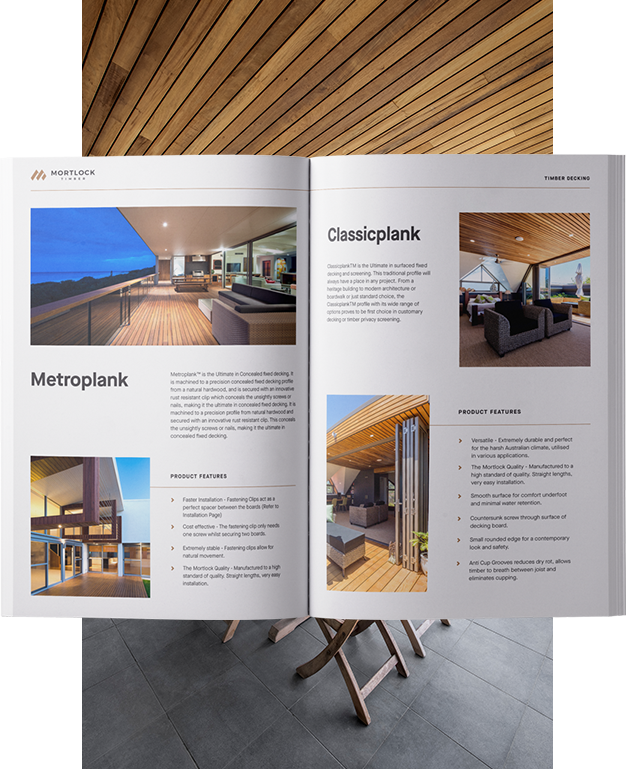 We are committed to bringing you timber products that add value and endure for years to come, even in heavy traffic and harsh weather conditions. We understand the value of efficiency when it comes to installation and keeping hardwood timber costs down. That's why we've spent decades perfecting our designs to make them easier to handle, less wasteful and more efficient to install. This efficiency allows us to offer you premier products that are more cost-effective so that you can experience greater savings on timber wall costs, timber ceiling costs, timber cladding costs and timber decking costs.
Download our Pricing and Product Guide for our complete hardwood timber price list including timber decking prices, timber wall prices, timber ceiling prices and timber cladding prices.