Article
Learning Hub
Shou Sugi Ban
Distressed Timber and Everything You Need to Know About It
Nothing says character quite like distressed timber.
The style has gained prominence in recent years due to its rustic and weathered appearance – and is now featuring more and more in architectural timber cladding projects. Distressed wood has a unique charm that adds character and warmth to any space. Whether used for furniture, flooring, wall accents, or architectural cladding, distressed wood creates a cosy and inviting atmosphere that is both stylish and timeless. 
Let's take a closer look at distressed wood and its applicability in modern, architectural timber cladding projects. 
What is distressed timber?
Distressed timber is wood that has (either naturally or artificially) undergone an ageing process to highlight subtle imperfections, and achieve a weathered, aged, or rustic appearance.
This process involves techniques such as sanding, scraping, or brushing to create a textured, uneven surface that mimics the natural wear and tear of time. The result is a unique and authentic look that adds character and warmth to any space.
Distressed timber can be used for a variety of projects, including furniture, flooring, and decorative accents.
Distressed timber is a timeless alternative 
Aesthetically speaking, distressed timber has several advantages over other types of timber. For designers looking to embrace colour variation for an aged look, distressed wood can go a long way in achieving this. Perhaps they are looking for something reminiscent of old barns, or painted wood panelling on a lovely coastal cottage.
Here are some benefits of using distressed timber over modern wood products:
Embraces nostalgia 
Compared to more mainstream timber products which aim to deliver a fresh, clean look, distressed timber offers a different approach. It re-imagines what timber can and should be. A window in time – perhaps to a day when timber was used more widely. Distressed timber offers something that newer timber products cannot – a feeling of what once was.
Ounces of character 
By highlighting and celebrating imperfections, distressed timber has a lot of character. The material has an honesty about it that you don't find in other building materials. This is why we're seeing distressed timber reborn as a must-have for so many stunning cladding projects.
Warm, organic feel 
Not everyone wants a pristine and perfectly sanded finish. Today, new design possibilities like biophilic design and retro design are the new trends. The warm organic feel that aged wood provides, gives interior designers and architects a whole new playbook to work with.
Distressed timber is also highly practical 
Distressed timber also offers a unique array of practical benefits for builders and designers looking to incorporate the distressed timber look into their design or build.
Adaptable 
Distressed timber can be used in a variety of design styles and applications, from traditional to modern. It can be paired with other materials such as metal or glass to create a more eclectic look, or used on its own for a more rustic or industrial feel.
Low maintenance
Distressed timber's texture and imperfections can hide scratches and wear over time, making it a low-maintenance option for flooring or furniture. The natural ageing of the wood only adds to its character and charm.
Customisable 
Architects and designers can customise their distressed timber by choosing from a variety of different finishes. A popular choice is the charred Japanese finish known as Shou Sugi Ban, which can be found in many contemporary projects. Combined with distressed timber, it can form a bridge between old and new, for a timeless and unique design.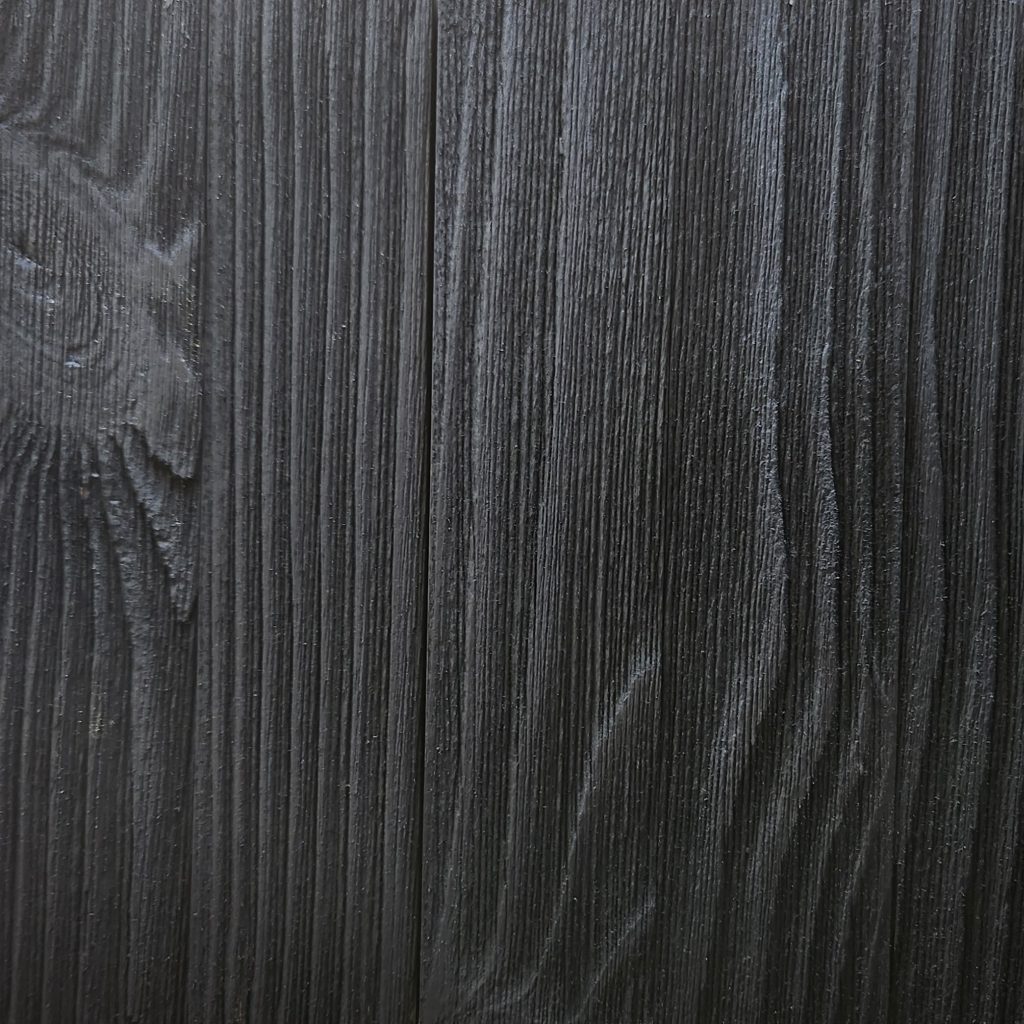 Is distressed timber durable?
The durability of distressed timber depends on the type of wood and the type and degree of manipulation. Generally speaking, properly treated distressed timber can be just as durable as new or pristine wood. The distressing process, when done correctly, can actually increase the wood's strength and resistance to wear and tear.
However, it is important to note that not all distressed timber is created equal. Often the quality and durability can vary depending on the source and treatment. Our team at Mortlock Timber work meticulously to ensure the longevity of our product.
Source premium distressed timber at Mortlock Timber
Whether it's a modern design or a more traditional approach, the beauty of distressed timber is in its subtle versatility – being able to adapt to new surroundings and carry on its story.
Architects, designers and homeowners looking to take advantage of distressed timber for their projects have a lot of choices when it comes to selecting the best product. Knowing where to find the natural look and feel of reclaimed timber can be difficult.
At Mortlock Timber, we stock premium distressed timber especially designed for architectural cladding. There is a wide range of timber species and finishes to choose from to make sure the timber is ethically sourced.
Contact our team to get started with your distressed timber project today.
View our pricing and product guide
For in-depth information about the range of products we offer, please fill out the form below to download our Architectural Timber Pricing and Product Guide. Inside you will find illustrations, specifications, portfolio photo examples and a hardwood timber price guide to assist with budgeting.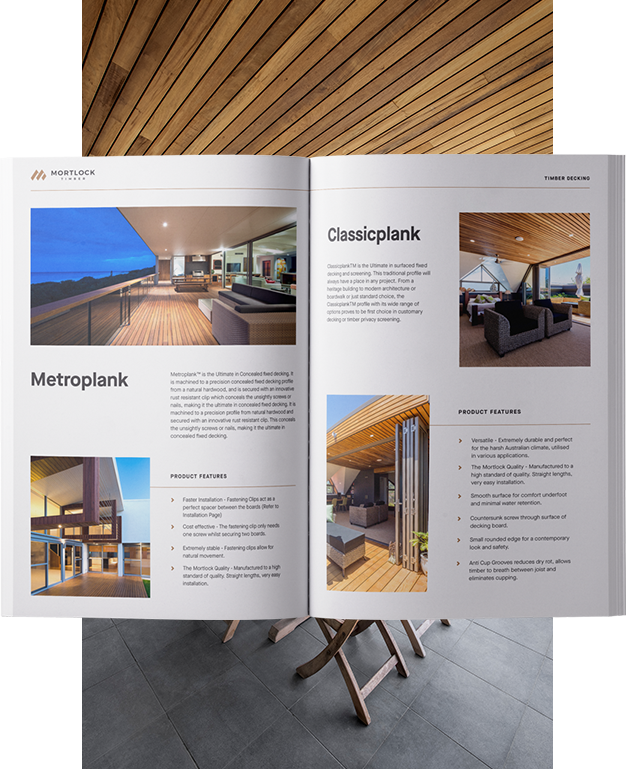 We are committed to bringing you timber products that add value and endure for years to come, even in heavy traffic and harsh weather conditions. We understand the value of efficiency when it comes to installation and keeping hardwood timber costs down. That's why we've spent decades perfecting our designs to make them easier to handle, less wasteful and more efficient to install. This efficiency allows us to offer you premier products that are more cost-effective so that you can experience greater savings on timber wall costs, timber ceiling costs, timber cladding costs and timber decking costs.
Download our Pricing and Product Guide for our complete hardwood timber price list including timber decking prices, timber wall prices, timber ceiling prices and timber cladding prices.