Mortlock Timber Group worked closely with Hillam Architects on the walls &  ceilings for the Aria Luxury Apartments. This consists of timber battens and timber cladding with a sequence of mixed sizes We have now secured the contract to supply the timber for this project from Swan Group. Can't wait to see the project completed! Big thank you to both Swan Group & Hillam Architects!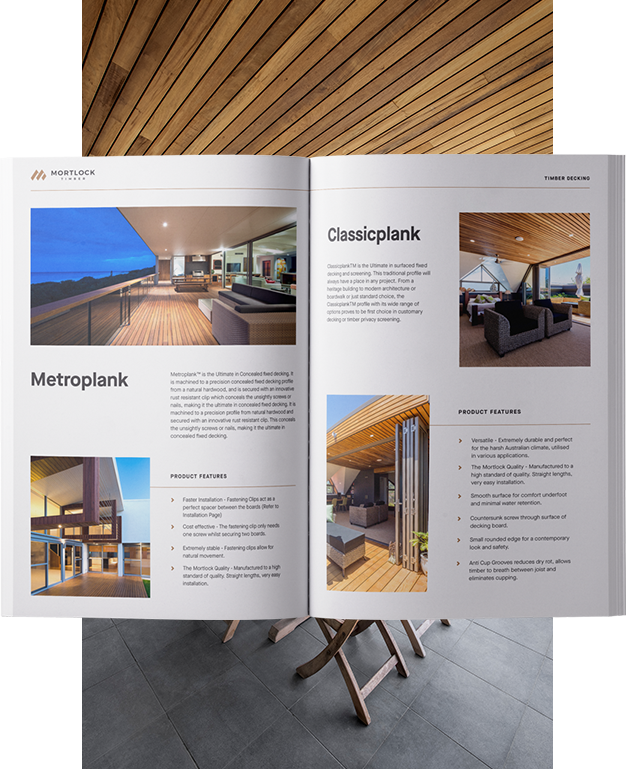 We are committed to bringing you timber products that add value and endure for years to come, even in heavy traffic and harsh weather conditions. We understand the value of efficiency when it comes to installation and keeping hardwood timber costs down. That's why we've spent decades perfecting our designs to make them easier to handle, less wasteful and more efficient to install. This efficiency allows us to offer you premier products that are more cost-effective so that you can experience greater savings on timber wall costs, timber ceiling costs, timber cladding costs and timber decking costs.
Download our Pricing and Product Guide for our complete hardwood timber price list including timber decking prices, timber wall prices, timber ceiling prices and timber cladding prices.