About The Project
In the heart of Perth's premier district lies Sanctuary by DevelopWise located on 3 Wren St, Mount Pleasant. Sanctuary is a newly completed collection of 47 house-sized residences, curating a new standard for luxurious apartment living. Meticulously crafted by the esteemed team at DevelopWise, the sensational Sanctuary lobby is adorned with exquisite Pacific Teak Proplank battens and Trendplank cladding.
The walls, dressed in the warm, honeyed tones of Pacific Teak battens, create an inviting and textured backdrop, marrying natural beauty with urban chic.
Looking upwards, the Trendplank cladding unveils a masterpiece of craftsmanship, its rich, grainy patterns reminiscent of sun-dappled surfaces in WA. This is more than mere decor; it's a sensory experience, inviting residents to feel a warm embrace as they enter the building.
The Pacific Teak battens and cladding redefine luxury living, setting a new standard for sophistication and grace in Perth's coveted urban landscape.
The TRENDPLANK 120×18 Tongue and Groove cladding designed for curved walls, features Pacific Teak cladding that is end-matched and pre-oiled for a seamless, luxurious finish.
The PROPLANK Click in Batten System is found on the walls and boasts the same Pacific Teak timber. The battens are 40mm in width and 30mm in depth, spaced at 30mm intervals and installed with acoustic backing.
Construction of the Sanctuary commenced in Sept 2020 and completed in August 2023.
Developer & Builder
Developwise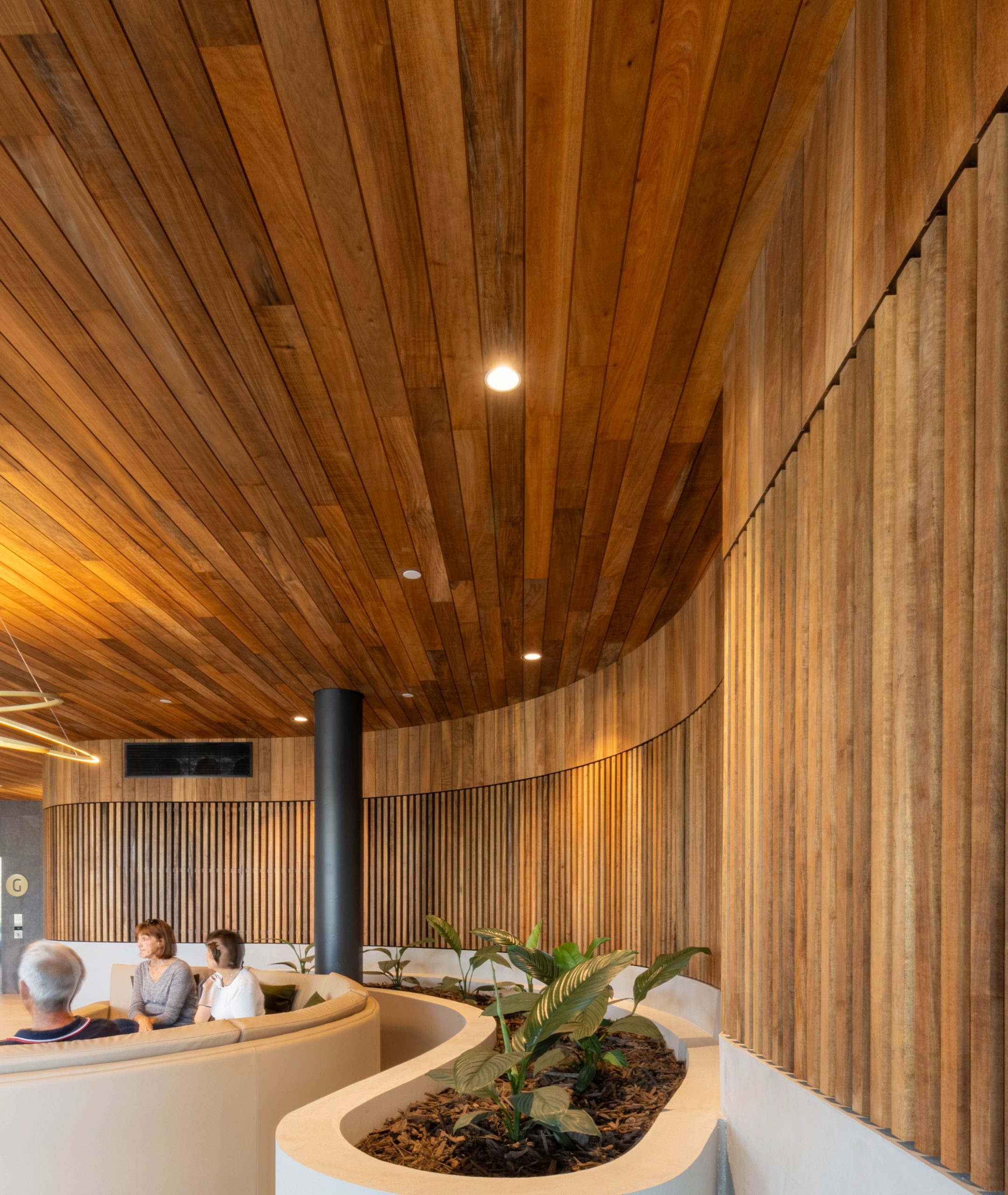 specifications
Products Used
PROPLANK Pacific Teak Click-in Battens
TRENDPLANK Pacific Teak Cladding
Factory-coated in Cutek Oil
Gallery