Article
Learning Hub
Shou Sugi Ban
Timber Cladding
Timber Walls
Trendplank
Vacoa
What is Thermally Modified Wood?
Since the thermal wood modification process was developed in the 1990s, the use of thermally modified timber products is on the rise. Thermally modified wood is popular in both internal and external architectural applications thanks to the superior durability, stability and sustainability it offers.
Read on to find out what thermally modified wood is, what advantages it offers and how you can use it to elevate your next project.
What is thermally modified wood?
Thermally modified wood is timber that has been heated in temperatures greater than 190 degrees celsius to create changes in the wood at a cellular level. These structural and chemical changes improve the timber's durability, stability and resistance to rot and termites.
How is thermally changed wood made?
The thermal modification process involves placing the timber in a specialised kiln and subjecting it to high temperatures and steam. The modification process needs to be done in an environment where there is very little oxygen to prevent the wood from combusting.
Specialised, computer-controlled machines are used to ensure the modification process is carried out to the correct specifications for the species being used and the final properties desired.
Is thermal modification the same as kiln drying?
The thermal modification process is different to kiln drying. Kiln drying is used to reduce moisture content in the wood but does not change the wood at a cellular level as the thermal treatment does.
The kiln drying process can help the wood adjust to an indoor or outdoor application with minimal expansion and shrinkage. Thermal modification also makes the wood more stable, but it has a number of other advantages as well.
What are the benefits of thermally modified timber?
Thermally modified timber is becoming a popular alternative to many untreated wood options because of its distinct advantages. These include:
Dimensional stability
Wood naturally absorbs or gets rid of moisture in response to the moisture content in the surrounding environment. This causes expansion and shrinkage which can increase wear and tear on the wood or lead to warping and cracking over time.
Heat-treated wood is more stable than untreated wood. The process removes some of the organic compounds in the wood cell walls, reducing the amount of water the wood absorbs and therefore how much shrinkage and expansion occurs. This makes heat-treated wood better at coping with variations in the climate and atmosphere.
Termite and rot resistance
When exposed to high temperatures, the sugars inside the wood (which are a food source for mould, fungi, termites and insects) are "cooked out". This improves termite and rot resistance in the wood and increases the longevity of the product.
Resin free
The thermal process removes all resins inside the wood, meaning there is no risk of tannin leaching.
Non-toxic and sustainable
The heat treatment process is completely chemical-free, making the products non-toxic and natural. They will not have an adverse effect on human health in interior applications or negatively impact vegetation in gardens and natural settings.
All the thermally modified products we offer at Mortlock Timber have been sourced from certified and sustainably managed forests.
Thermal insulation
Heat-treated wood is a better thermal insulator compared to untreated wood.
Does thermally modified wood look different?
Thermally modified wood products tend to have a deeper and richer brown colour, similar to tropical hardwoods. For exterior applications, a suitable finish should be used to preserve the appearance and avoid greying due to UV radiation.
What wood species work best for heat treatment?
A number of wood species perform well in the heat treatment process. At Mortlock Timber, we offer two options – Burnt Ash and Vacoa – because of the high-level results that can be obtained with these species.
Burnt Ash (Thermally modified American Ash)
Burnt Ash timber cladding is thermally modified American White Ash, grown mostly in North America. As a hardwood, Burnt Ash is one of the most durable timbers available for exterior applications and can cope well with the harsh Australian climate. It is a natural chocolate-brown colour and features an attractive grain.
Burnt Ash is also our recommended timber for Shou Sugi Ban timber cladding because of its high stability and ideal density.
Vacoa (Thermally Modified Nordic Pine)
Vacoa cladding is thermally modified Nordic knotty pine, grown and processed predominantly in Europe. It performs well for both interior and exterior applications and is available in a fine sawn or dressed finish. Vacoa pairs well with Danish oil coating in a range of stain options from golden brown through to black.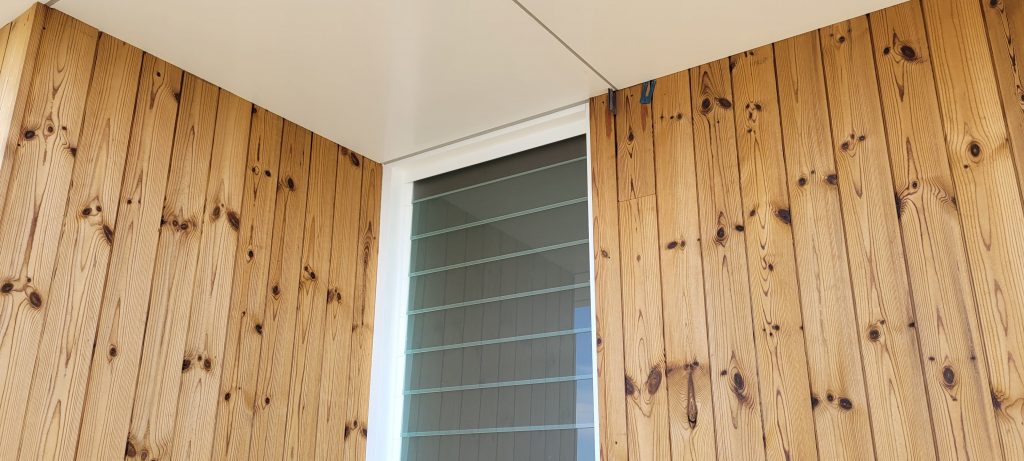 What is thermally modified wood used for?
Thermally modified wood can be used for a wide range of architectural, decorative and functional uses. At Mortlock Timber, we offer thermally modified wood products for walls and ceilings, both internal and external. Our products include:
Trendplank
Trendplank is a tongue and groove timber cladding system. Both Vacoa and Burnt Ash are available in the Trendplank profile.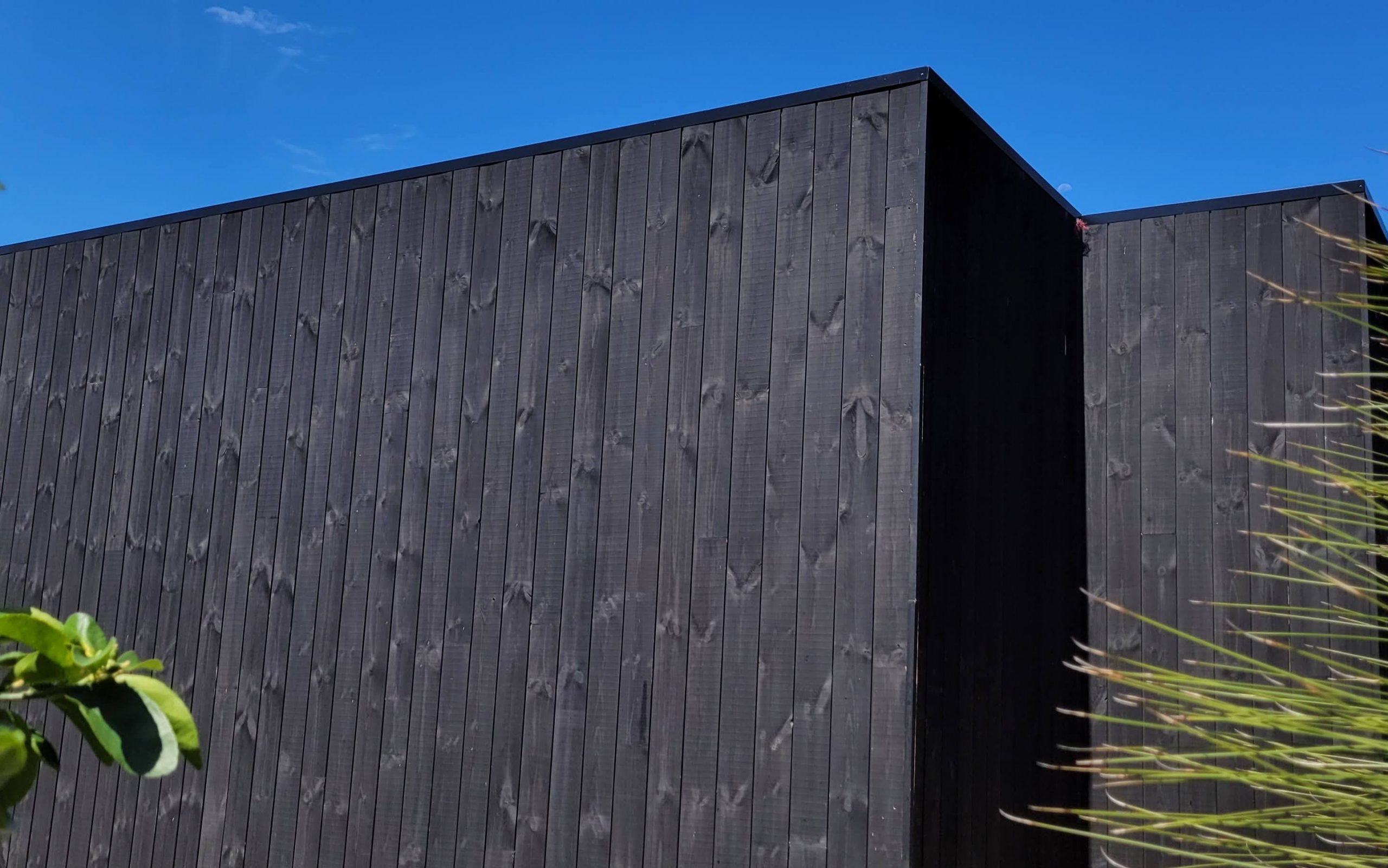 Proplank
Proplank is a versatile click in batten system suitable for applications such as feature walls, exterior wall screens, acoustic ceilings and more. We offer Burnt Ash in the Proplank profile.
Shou Sugi Ban
Shou Sugi Ban is a traditional Japanese technique of charring the timber surface to improve the durability and strength of the wood. Burnt Ash is the ideal timber for Shou Sugi Ban applications and can be used for exterior walls as well as interior feature walls and ceilings.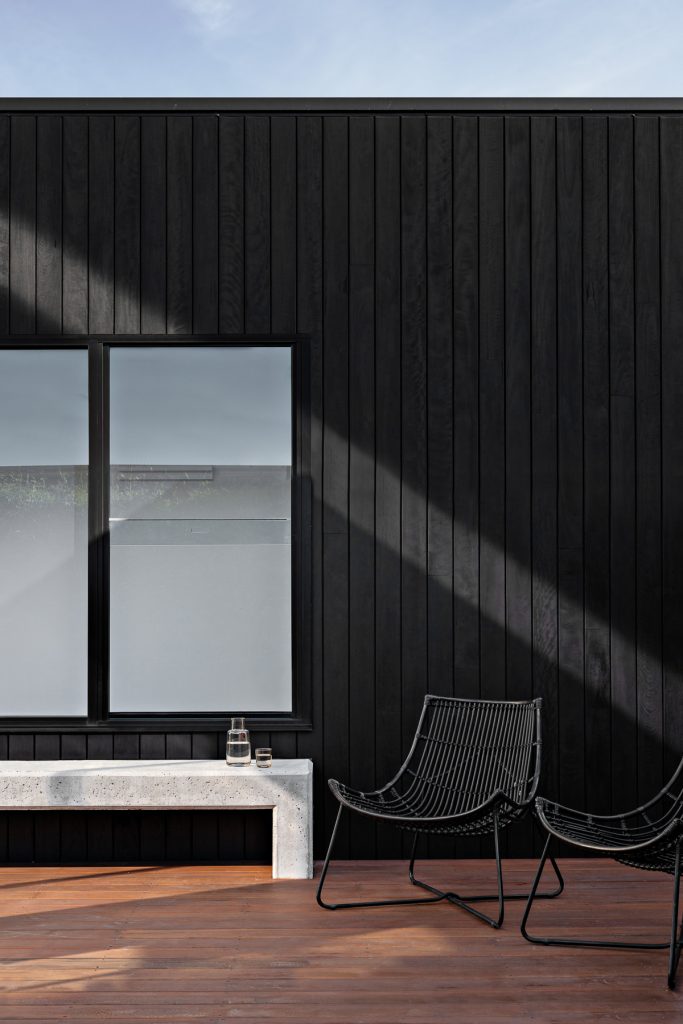 Thermally modified wood price
Thermally modified wood cladding can be an affordable option, depending on the scope of the project and the finishes required.
For timber cladding, Vacoa is one of our cost-effective options, with a starting price of around $130 p/m2 + GST. Burnt Ash is a premium timber and tends to cost more than locally sourced hardwoods, Burnt Ash timber cladding starts around $210 p/m2 + GST. Thermally modified timber is available in many other products like timber screening and decking.
The best way to get an accurate quote for thermally modified wood pricing is to contact us directly. We can work closely with you to find the right solution for your project specifications and budget.
If you have further questions about what thermally modified wood is and whether it is appropriate for your project, don't hesitate to get in touch.
View our pricing and product guide
For in-depth information about the range of products we offer, please fill out the form below to download our Architectural Timber Pricing and Product Guide. Inside you will find illustrations, specifications, portfolio photo examples and a hardwood timber price guide to assist with budgeting.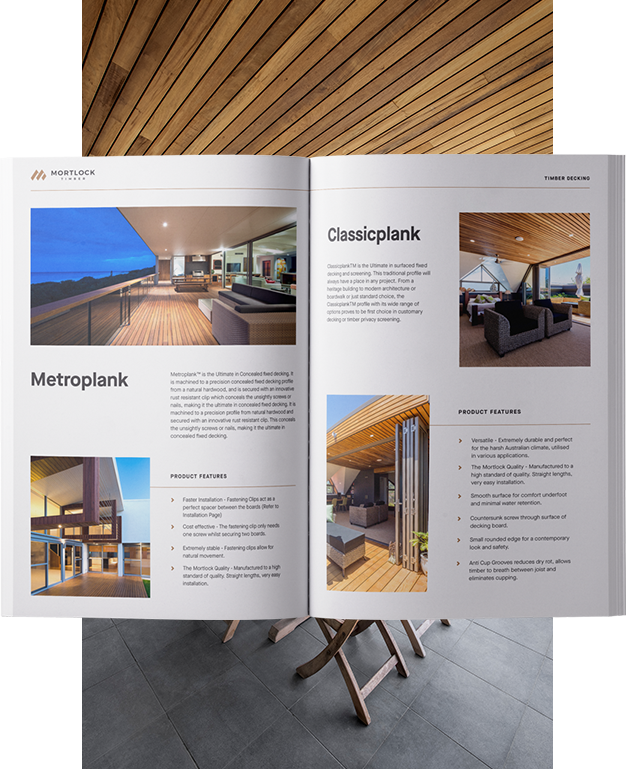 We are committed to bringing you timber products that add value and endure for years to come, even in heavy traffic and harsh weather conditions. We understand the value of efficiency when it comes to installation and keeping hardwood timber costs down. That's why we've spent decades perfecting our designs to make them easier to handle, less wasteful and more efficient to install. This efficiency allows us to offer you premier products that are more cost-effective so that you can experience greater savings on timber wall costs, timber ceiling costs, timber cladding costs and timber decking costs.
Download our Pricing and Product Guide for our complete hardwood timber price list including timber decking prices, timber wall prices, timber ceiling prices and timber cladding prices.