Malvec Thermally Modified Timber.
Malvec is a thermally modified hardwood native to the forests of Central and West Africa. The tree is fast growing, typically reaching around 50m in height. The timber is then sent to Europe to be thermally modified.
Thermally modified timber means it has been heated up to 230 °C in the absence of oxygen. This process introduces chemical changes to the structures of cell wall components (lignin, cellulose, and hemicellulose) in the wood to increase its durability. The timber is heated in an environment with low oxygen to prevent burning at high temperatures.
Once thermally modified, the timber absorbs less water, consequently increasing decay resistance while decreasing swelling and shrinking. Thermally modified wood is far more durable than its previous state.

Manufacturing thermally modified timber requires a specially designed computer-controlled kiln oven to ensure every piece of timber is modified to the correct specification and quality. Mortlock Timber imports this already thermally modified timber direct from world class manufacturers using the latest technology in Europe and USA. Mortlock Timber then machines and manufacturers different products using this timber.
Malvec achieves a 1–2 Class durability rating according to EU standards, with a possible service life of over 50 years.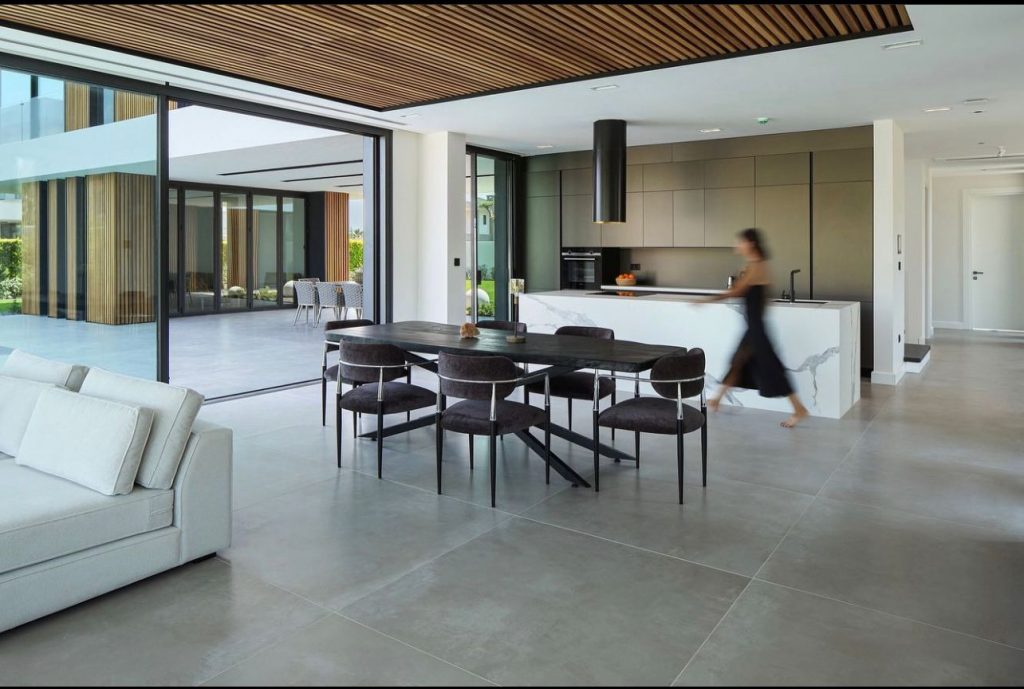 What is Malvec used for?
Malvec is extremely stable and suited to exterior use can be use in a variety applications including:
Timber screening
Feature wall battens
Feature ceiling battens
Due to its light weight it has also been popular for garage doors. Its mid-brown tones with phenomenal physical properties, Malvec is a versatile and high-performance product for any outdoor or indoor timber lining application. It's particularly popular as a cheaper alternative to Western Red Cedar.
Finishes Available
Mortlock Timber is able to factory apply timber oils prior delivery. The two oil options are Cutek Clear Oil and WOCA Exterior Oil in stained colours
Clear Cutek CD50 is a penetrating oil which is designed for external use and can also be used for internal applications.
WOCA Wood Oil is water dilutable and friendly to the environment. The oil enhances the natural colour and is available in a selection of stained colours including black and walnut.
Malvec Properties
Botanical Name: Triplochiton scleroxylon
Triplochiton scleroxylon is a tree of the genus Triplochiton of the family Malvaceae. The timber is known by the common names African whitewood, abachi, obeche and wawa.
| | |
| --- | --- |
| Origin | Africa, Thermally Modified in Europe |
| Sustainability | OLB Certified. (Origine et Légalité des Bois in French / Timber Origin and Legality) |
| Availability | Readily Available |
| Density (Dry) | 350 kg/m3 |
| Tangential Shrinkage | Low |
| Fire | Group 3, Not BAL Rated |
| Workability | Excellent |
| Comments | Internal and external applications such as cladding, linings, joinery, windows. Excellent for exterior use |
View our pricing and product guide
For in-depth information about the range of products we offer, please fill out the form below to download our Architectural Timber Pricing and Product Guide. Inside you will find illustrations, specifications, portfolio photo examples and a hardwood timber price guide to assist with budgeting.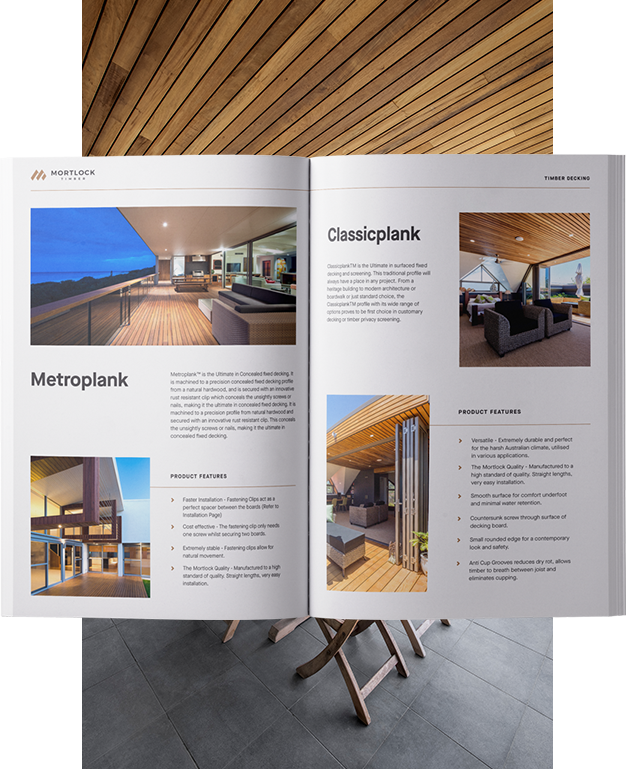 We are committed to bringing you timber products that add value and endure for years to come, even in heavy traffic and harsh weather conditions. We understand the value of efficiency when it comes to installation and keeping hardwood timber costs down. That's why we've spent decades perfecting our designs to make them easier to handle, less wasteful and more efficient to install. This efficiency allows us to offer you premier products that are more cost-effective so that you can experience greater savings on timber wall costs, timber ceiling costs, timber cladding costs and timber decking costs.
Download our Pricing and Product Guide for our complete hardwood timber price list including timber decking prices, timber wall prices, timber ceiling prices and timber cladding prices.