Hear What Solwest Construction Has to Say – Proplank Timber Batten System
Proplank is a linear timber ceiling and wall lining for straight or curved surfaces. Cleverly designed & engineered spring steel clips & nylon spacer brackets can be clicked into place according to your specifications, along with the specified material to go into the clips. This system was designed to reduce installation and material costs without compromising the aesthetics of natural timber.


View our pricing and product guide
For in-depth information about the range of products we offer, please fill out the form below to download our Architectural Timber Pricing and Product Guide. Inside you will find illustrations, specifications, portfolio photo examples and a hardwood timber price guide to assist with budgeting.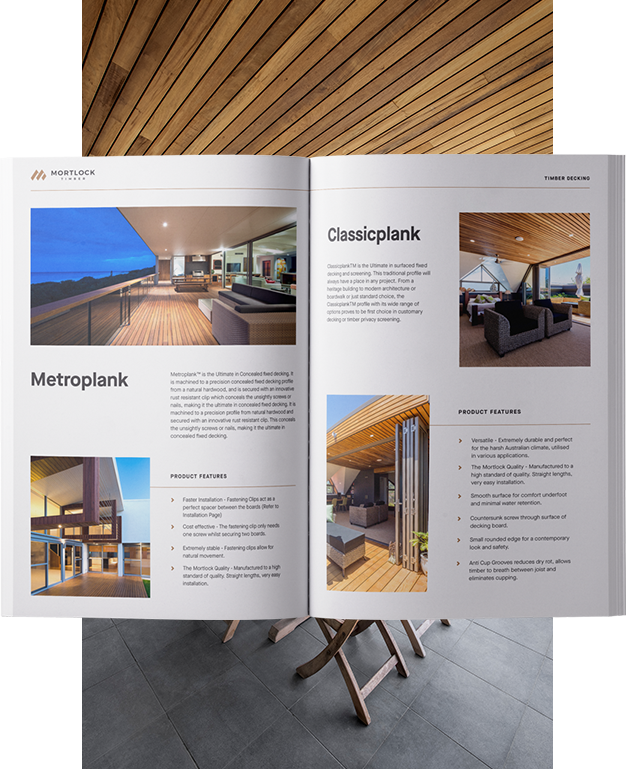 We are committed to bringing you timber products that add value and endure for years to come, even in heavy traffic and harsh weather conditions. We understand the value of efficiency when it comes to installation and keeping hardwood timber costs down. That's why we've spent decades perfecting our designs to make them easier to handle, less wasteful and more efficient to install. This efficiency allows us to offer you premier products that are more cost-effective so that you can experience greater savings on timber wall costs, timber ceiling costs, timber cladding costs and timber decking costs.
Download our Pricing and Product Guide for our complete hardwood timber price list including timber decking prices, timber wall prices, timber ceiling prices and timber cladding prices.