Botanical Apartments: An Inner-City Oasis Of Style, Luxury And Thoughtful Design
Botanical Apartments is an award-winning building developed by Edge Visionary Living and designed by Hillam Architects. Its residents have direct access to the beautifully landscaped and manicured grounds of Subiaco Common, one of Perth's best inner-city parkland retreats, with its ornamental lake and walking and cycle paths.
Botanical has just 82 residential apartments over six levels. Its spectacular rooftop amenities include a 25-metre infinity-edge pool, gymnasium, sauna and steam room, dining and entertainment facilities, and an outdoor cinema.
Officially opened in March 2019, Botanical represents the best in modern architecture. The emphasis on natural light, luxurious finishes and premium specifications provide residents with a luxurious resort-style lifestyle.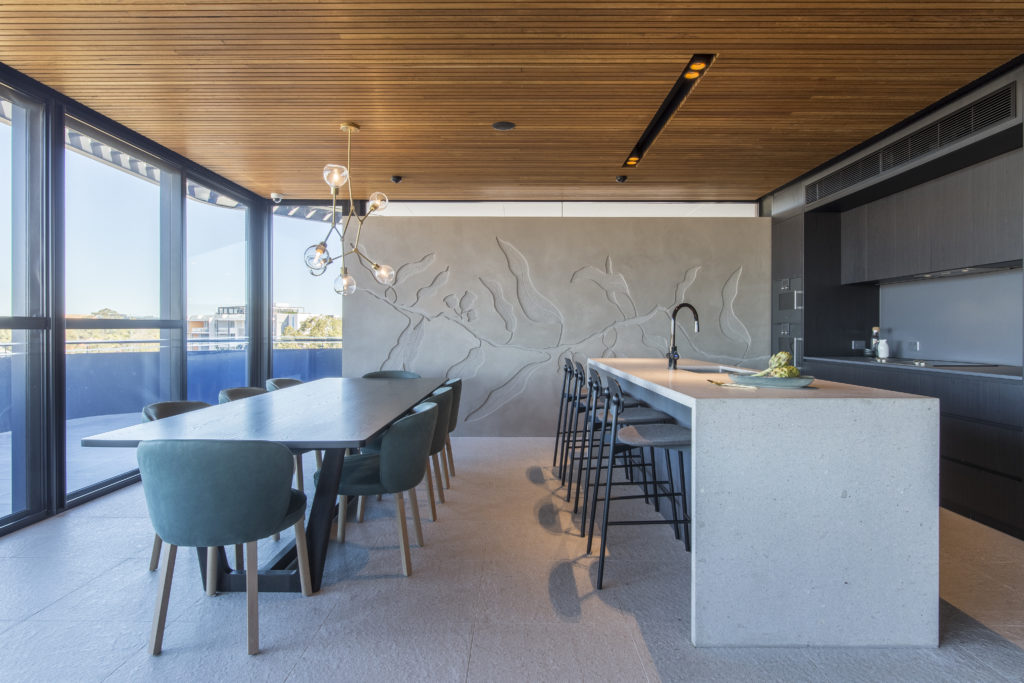 Connecting to nature
Subiaco-based Hillam Architects is known for its progressive, innovative and design-orientated architecture and interior design. Outstanding features of the Botanical include a 'green curtain' of vertically trellised gardens, softening the building's façade and visually connecting the building to the gardens around it.
Hillam Architects selected corten and dark red slimline bricks as a nod to the site's industrial heritage, and chose Mortlock Timber Proplank Blackbutt for the feature timber ceiling and walls throughout, including the entry, foyer and corridors.
Proplank is a click-together batten system designed for both straight and curved surfaces. It comes with proprietary corner trims and end stops, providing a high level of finish for the most discerning architects and builders. The speed and ease of installation reduces costs, and the system is available in an almost endless range of profile, size and spacing options.
The beauty of blackbutt
Blackbutt timber gets its name from the tree's appearance after bushfires, when the buttress roots become significantly darker. This strong, durable hardwood is used for many structural, exterior and interior applications, including framework, decking, flooring and poles. The heartwood varies from golden yellow to pale brown, occasionally displaying a pinkish tint.
It was the even texture and generally straight grain of blackbutt that particularly appealed to Hillam Architects for the Botanical project, complementing their choice of washed aggregate flooring and concrete walls with relief patterned artwork.
The Botanical Apartments project won the 2019 UDIA WA Award for Excellence in the Medium Density Category and the top award in its category 'Best Multi-Unit Development $20 – 50 Million', at the 2019 Master Builders-Bankwest Excellence in Construction Awards.
At a glance:
Client:
Edge Visionary Living, Botanical Apartments
Location:
Subiaco, Perth, WA
Project Partners:
Mortlock Timber Group
Hillam Architects – Architect
Jaxon Construction – Builder
Graphic Construction – Installer
Mortlock Timber Group products:
Proplank 40×40 Blackbutt with 10mm spacing.
Proplank is a linear timber ceiling and timber wall lining designed for straight or curved surfaces. Its cleverly designed and engineered spring steel clips and nylon spacer brackets can be clicked into place according to specification, along with the material selected to go into the clips. This system is designed to reduce installation and material costs without compromising the aesthetics of natural timber.
View our pricing and product guide
For in-depth information about the range of products we offer, please fill out the form below to download our Architectural Timber Pricing and Product Guide. Inside you will find illustrations, specifications, portfolio photo examples and a hardwood timber price guide to assist with budgeting.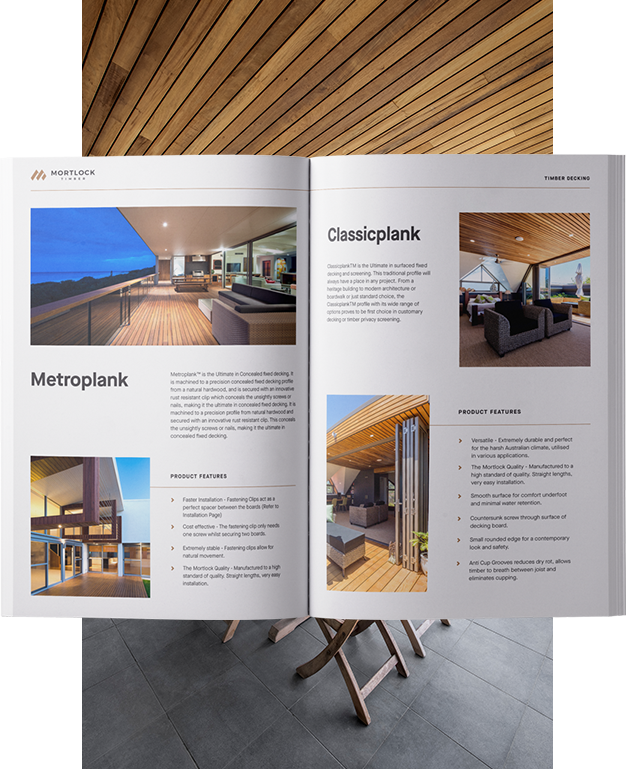 We are committed to bringing you timber products that add value and endure for years to come, even in heavy traffic and harsh weather conditions. We understand the value of efficiency when it comes to installation and keeping hardwood timber costs down. That's why we've spent decades perfecting our designs to make them easier to handle, less wasteful and more efficient to install. This efficiency allows us to offer you premier products that are more cost-effective so that you can experience greater savings on timber wall costs, timber ceiling costs, timber cladding costs and timber decking costs.
Download our Pricing and Product Guide for our complete hardwood timber price list including timber decking prices, timber wall prices, timber ceiling prices and timber cladding prices.